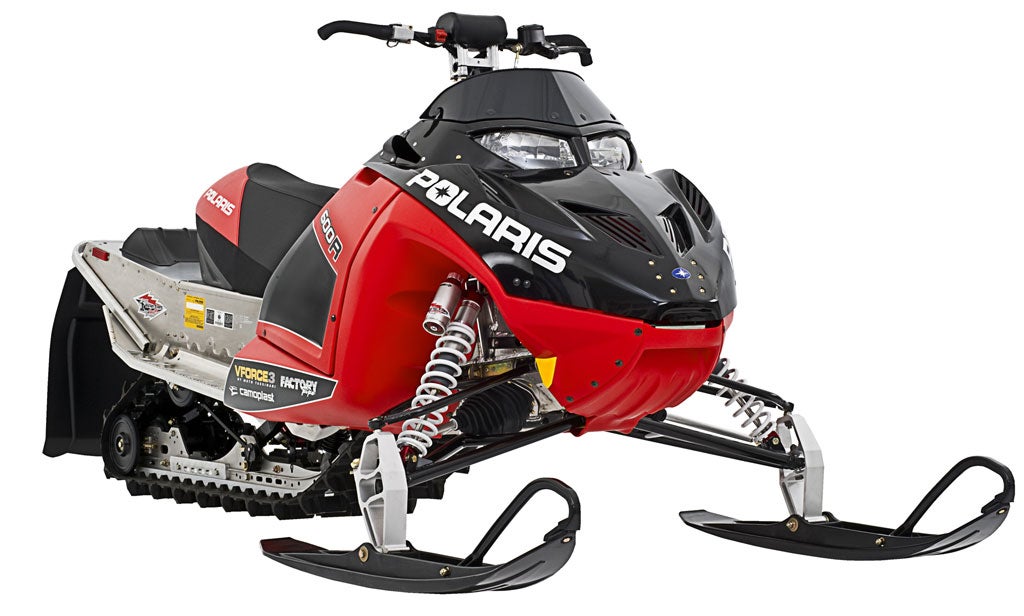 Polaris racers will have an updated sled for the 2010-11 season. The 2011 Polaris 600 IQ Race Sled featured a new Independent Front Suspension (IFS), which is designed to provide easier, more responsive handling.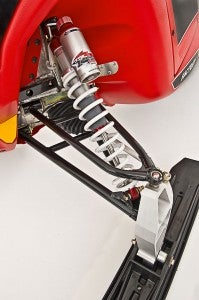 Polaris racers piloted the 2010 version of this sled to numerous a pile of race wins and season points titles, and they're looking forward to the improved handling the new 2011 race sled will provide.
"The 2011 600 IQ Race Sled has a new IFS with new spindles, new control arms and control arm bushings, and a new steering post," says Chris Wolf, Polaris Snowmobile product manager. "The new front end delivers easier steering and flatter, more precise cornering."
According to Polaris, the new front end was developed to provide Polaris racers with handling that matches the race sled's power, suspension performance, and durability.
"Our racers said if there was anything they would like changed, it would be to make the race sled handle
even better," says Wolf. "We started testing the new front end with some of our racers last season, and we continued our testing throughout the winter and into summer.
"We ran hundreds of miles on snocross tracks in multiple locations to prove the durability and effectiveness of the front end. Racers who rode it love the way it handles."
Another noteworthy change on the 2011 600 IQ Race Sled is a new front track shock.

Read more