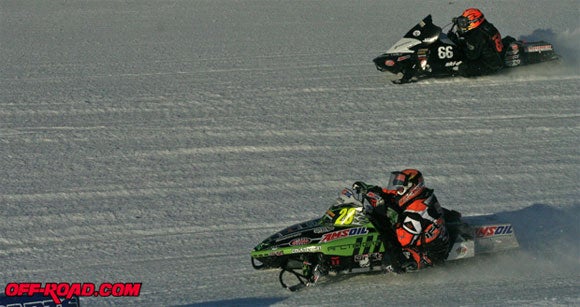 Ice oval racer P.J. Wanderscheid made history at the 2011 World Championship Snowmobile Derby in Eagle River, Wis. with his fourth victory. Two-time champion Gary Moyle, however, made sure it didn't come easily.
Wanderscheid and Moyle battled it out for the lead throughout the 30-lap race, which some are calling one of the greatest duels ever. Check out complete coverage from the race on our sister site, Off-Road.com.
Get the Flash Player to see this player.