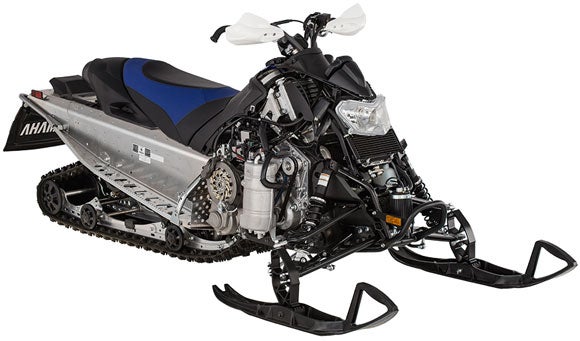 Nothing is more important to snowmobile performance junkies than pure power. To appeal to this power-hungry group, Yamaha will be distributing the Trail Supercharger kit, a low-elevation bolt-on, premium pump-gas upgrade for its FX Nytro models. The kit is exclusive to Yamaha from Mountain Performance Inc. (MPI).
According to Yamaha, the supercharger provides instant throttle response and as much as a 45-horsepower increase over the stock.
Installation of the kit requires no modifications to the Nytro's hood or side panels. All wiring uses stock-style connectors, eliminating the need to cut or splice the wiring harness.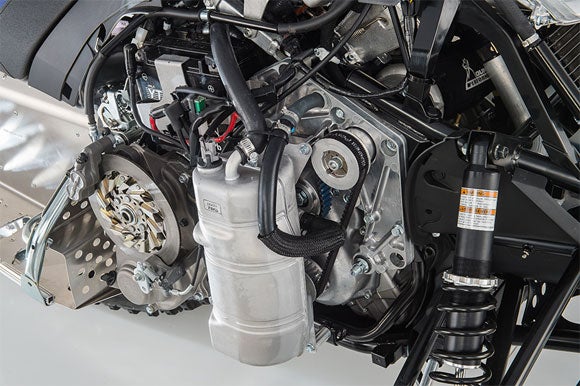 MPI designed this kit to work seamlessly with Yamaha fuel injection system components and to use the stock exhaust. The result is a performance boost while delivering day-to-day operational characteristics similar to the stock sled.
Designed to fit 2008-to-2013 FX Nytro, Nytro RTX, Nytro RTX SE, Nytro XTX and Nytro XTX 1.75 snowmobiles, this kit includes a tunnel-mounted auxiliary cooler, a set of accessory ice scratchers, and all necessary clutch and gearing calibration components. It includes a one-year limited warranty from the manufacturer.
Base MSRP is $4,399.95, and Yamaha expects to begin delivery by mid-October 2012.
Related Reading
2013 Yamaha Nytro MTX 162 Turbo Review – Video