Polaris Supporting Children's Wish Foundation of Canada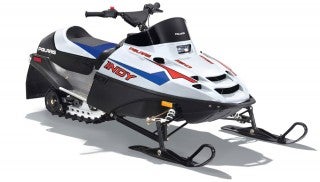 Snowmobile racer Levi LaVallee to give away a youth snowmobile
Polaris, in partnership with Children's Wish Foundation of Canada, is working to make the holiday season a little brighter for more Canadian wish children.
Snowmobile racer, snocross champion, and world-record holder, Levi LaValee, will present a 120 INDY youth snowmobile to Children's Wish on Dec. 15, though The Weather Network's Get Out This Winter segments. The segments, which begin at 6 a.m. EST and run throughout the day, will be broadcast live across Canada from Polaris dealership Peak Powersports in Barrie, Ontario. LaVallee also will talk about snowmobiling for the whole family.
"Polaris is honored to provide this special gift to Children's Wish," said Chris Wolf, vice president of Polaris' Snowmobile Division. "We hope the snowmobile will provide some extra joy this holiday season."
Children's Wish Foundation of Canada is the authority in Canadian wish granting for more than 30 years and nearly 25,000 wishes. The foundation is dedicated to granting wishes to Canadian children between the ages of 3 and 17 who are diagnosed with a life-threatening illness.