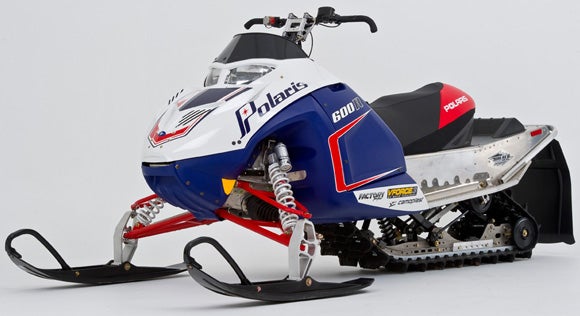 Polaris has taken the cover off of the 2012 600 IQ Race Sled and the Minnesota-based manufacturer believes it will give Polaris snowmobile racers a leg up on the competition as it features race-ready suspension calibration.
Polaris Snowmobile Racing Manager Tom Rager, Sr., says the race sled's suspension setup was fine-tuned throughout last season and delivered outstanding performance, so racers will take delivery of 2012 race sleds that are ready to hit the track.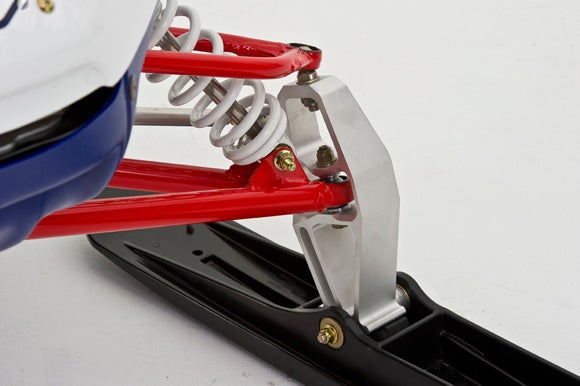 "We have Ben Hayes, who previously worked with Fox Racing Shox and Walker Evans Racing, as our in-house suspension specialist, and he worked really hard on setups last season," says Rager. "Working closely with our racers, he came up with an incredible setup that two teams used in last season's final four or five races.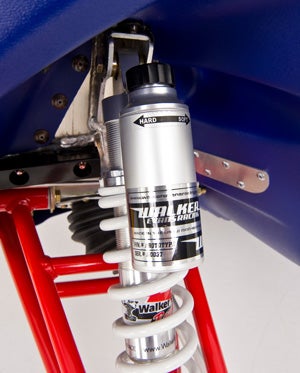 "We continued testing and development with our racers after the season and made further calibration changes so the front and rear suspensions are better than ever, and we're going to continue to move forward."
The current setup features revised shock valving and stiffer rear torsion springs than racers started with on the 2011 Race Sled.
"It delivers improved performance because the suspension is compliant through high speed bumps, and when the sled comes off doubles or table tops, the sled absolutely goes straight," says Rager. "We gain speed through the rough sections because the sled stays so straight."
Polaris has found the Independent Front Suspension (IFS) to be durable while delivering easy, responsible handling so it is now featured on several 2012 production snowmobiles, including Rush, Switchback and Switchback Assault models.
According to Polaris, this IFS design requires less steering effort, and provides flatter cornering. Polaris says racers will stay fresher throughout a race and be able to run at maximum speed from start to finish, while consumers will also stay fresher and be able to ride hander longer.

Read more