2016 Arctic Cat Bearcat 7000 XT GS SOLD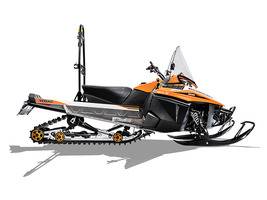 Year : 2016
Color : Orange
Mileage : 1,255 Miles
Location : Big Bend, WI, US
Price : $ 8,999
Product Description
(ON SITE STORAGE, PLEASE, CALL FOR AN APPOINTMENT) ELECTRIC START, REVERSE, MIRRORS, WINCH, 4-STROKE UTILITY!

WWW.ROADTRACKANDTRAIL.COM Give us a call toll free at 877=870-6297 or locally at 262-662-1500. Used There will be more pictures available upon request. We also offer great financing terms for qualifying credit. Call us for buying or trading your motorcycle, atv, or snowmobile.

2016 Arctic Cat Bearcat 7000 XT GSFeatures may include:
Part of our clean technology family, the 7000 is a 1049cc 4-stroke, renowned for easily accessible midrange power. This quick-revving triple maintains optimal power thanks to EFI and a state-of-the-art engine management system designed to reduce engine braking.
The latest technology in low gearing is ready to hit the snow. For 2016, we are introducing the Wide Range 3 (WR3) speed transmission with easy shift, raising the bar on how low gearing can go. Inside sits a large TEAM BOSS driven clutch and TEAM drive clutch. By eliminating belt skid, these clutches reduce temperature and transfer more power to the track. In addition to their incredible strength, these clutches are known for their easy and precise tuning.
ARCTIC RACE FRONT SUSPENSION
Our uniquely wide A-arm spacing complements the chassis design, which allows us to maintain a tighter suspension. Arctic Cat Gas IFP shocks feature a hard-anodized aluminum body, 0.5-in. shaft, aluminum internal floating piston and high-quality seals and ice scrapers. For added strength, the eyelet on the shaft end is forged, replacing the welded design.
XTRA-ACTION REAR SUSPENSION
This wide track employs the all-new articulating rear suspension. Articulation allows the rear of the suspension to move up and down as you ride across rougher snow. It also makes your machine more maneuverable. When backing up, make sure youre in the unlocked position. This allows the rear of the frame to lever up, rather than dig into the snow. When you want more traction, lock the skid and youll have a straight-rail suspension that takes full advantage of the 154-in. track.
WIDE RANGE 3 (WR3) TRANSMISSION WITH EASY SHIFT
Youve got the power. Youve got the strength. Now you have Wide Range 3 with Easy Shift. Nobody goes lower than this. Shift into super low and youre off with no track spin. A gear ratio this low was previously unheard of. When venturing out into deeper snow, the risk of getting stuck is virtually nil. Put all 135-class HP to work, utilizing the gear thats right for the conditions.
ADJUSTABLE MOUNTAIN HANDLEBAR
The adjustable mountain handlebar allows you to rotate the bars in the riser block. That grab strap is there for when you need some extra leverage.
Ten inches at their widest, tapering to 8-in. The tipped-up design allows you to run on deep snow without trenching. Whether youre working or touring, these skis provide effortless stability on or off trail.
2,500 LB. WINCH WITH RECEIVER MOUNT
You cant always predict whats around the next bend. But when the unexpected happens, your powerful, durable and reliable winch can make those situations less of a situation.
All the info is at your fingertips. Theres an odometer, trip meter, speedometer, engine hour, clock, fuel level indicator, reverse, optional altimeter and warning lights.
HEAVY-DUTY FRONT AND REAR BUMPERS
Work hard, ride hard. Heavy-duty front and rear bumpers protect your sled and help you get the job done.
For towing, touring, grooming or patrolling the ski slopes, the 20-in. wide track, with patented Quiet Track technology, gets the job done. The hardworking articulating rear suspension benefits from a long 154-in. track featuring 1.375-in. lugs and a 2.86-in. pitch.
BACKUP LIGHT AND PIVOT TOW HITCH
The backup light Illuminates the space behind you and lets other riders know you are c
Image Gallery
Company Profile
Road Track and Trail
Contact Name Sales Department
Tel 262-662-1500
Fax 262-662-2009
Address W228 - S6932 Enterprise Drive
City Big Bend
State Wisconsin
Country United States
ZIP/Postal Code 53103