563 Midland St
Syracuse, Nebraska
68446

Get a Price Quote from a Dealer in your area
E.T.'s Lawn & Leisure Reviews Write A Review
We recently purchased a new Polaris ATV for our son from the Cortland location and also had them service and check over our 2016 Sportsman 570. Jan and Garrett have been nothing but helpful and honest with us going above and beyond what other dealers do to make sure all of our issues were addressed and our machine was in tip top shape. They told us what needed to be done, things to watch and never tried to sell us anything we didn't need. Their fees are also way more affordable than the big dealerships in Lincoln and Omaha. I won't take my ATV's anywhere else for service and look forward to future purchases from ET's!
Featured Snowmobiles
Most Popular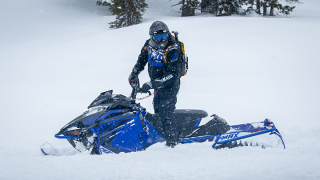 Yamaha to Stop Producing Snowmobiles
Find a Snowmobile Dealer near you
Enter your ZIP code below to search for Snowmobile dealers near you.