1901 N Saint Helen Rd
Saint Helen, Michigan
48656
989-389-4961
Get a Price Quote from a Dealer in your area
St Helen Power Sports Reviews Write A Review
Like Rich, I too am a customer, Jim and Cheryl (sp?) are great folks and run a good program, even going out of their way (occasionally mind you) to help with parts for brands they do not carry with something after market.
Great people parts in fast and done right they stand behind what they say and sell what else can one want
Featured Snowmobiles
Most Popular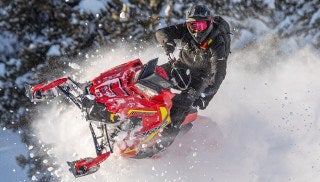 Polaris Working on Turbocharged 2-Stroke Snowmobile Engine
Find a Snowmobile Dealer near you
Enter your ZIP code below to search for Snowmobile dealers near you.