New Cross Training Snowmobile For Any Time of Year + Video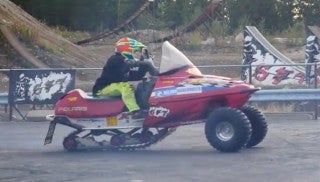 No snow, no problem!
Asphalt and snowmobiles typically don't mix, but this guy found a solution that actually makes it work. In fact, this hybrid machine really turns on a dime. This may be the ultimate cross training snowmobile.