That's One Way to Load a Snowmobile + Video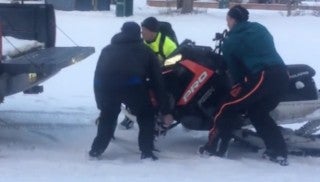 Everyone watch your extremities when he hits the gas!
There is a lot that could go wrong with this method, but amazingly these fellas have found a pretty effective way to load a snowmobile with very minimal effort. As cool as it is, we won't be trying that one ourselves.