3636 E. Highway 27
Iron Station, North Carolina
28080

Get a Price Quote from a Dealer in your area
Al Lane KTM Kawasaki Reviews Write A Review
I walked in intending to buy a new Side by Side and get some replacement parts for my Yamaha ATV. I could not for the life of me figure out if these people were doing business or even interested in talking to customers. Just as I was walking out, some lady happen to get off texting and attempted to say something , I guess she may have worked there, but it was too late for me. Imagine what kind of horrible service you get after the sale.

This is my second visit to this dealer. The first time service was poor so I decided to buy my ATV from another dealer. I do not think I will reconsider doing business with them.
I bought a brand new mule from these people they forgot to bleed the brakes and I come home in about killed myself and my brother-in-law the guy come out and admitted it but when it got back to mr. Al Lane of course they said they found no problem in the brakes were fine. Then when I call to talk to him about it he hangs up on me. Then even after all that I go to get parts in the parts guy is a complete asshole. This place is terrible their service is terrible I really hate Shelby went out of business if you can find something closer, please take my word for it and do so. These people do not care about anybody's life in the bad thing is I'm completely disabled have several joint replacements and the reason I bought what I bought was to get around on Kama not to crash and hurt myself badly with 5 kids to raise because some idiot forgot to bleed the brakes. That is all have to say about this place


Al Lane is no longer a Polaris dealer nor do they have any parts!
Featured Snowmobiles
Most Popular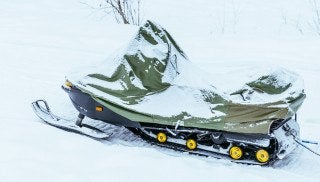 The Best Snowmobile Covers
Find a Snowmobile Dealer near you
Enter your ZIP code below to search for Snowmobile dealers near you.