1269 Dolsontown Road
Middletown, New York
10940

Get a Price Quote from a Dealer in your area
Brought my ATV for repair and was told the speedo was bad and needed to be replaced. $400.plus.! I told them "not now" and was charge $91.00 for the visit. Went home and looked at it more closely myself and found a loose ground wire on the coil that activates the front drive. Tightened that and guess what,,, it works and works well. Called up the boss who didn't want to hear it. Bad techs and owner. Stay away, go somewhere else.
Featured Snowmobiles
Most Popular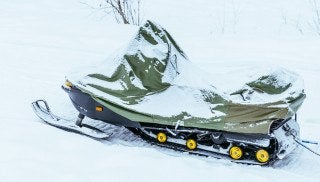 The Best Snowmobile Covers
Find a Snowmobile Dealer near you
Enter your ZIP code below to search for Snowmobile dealers near you.