4001 John Young Pky
Orlando, Florida
32804

Visit Website
Get a Price Quote from a Dealer in your area
Cycle Sports Center in my opinion has deceptive estimates on repairs. They quoted a price to me just to see what was wrong with the 2002 Yamaha 660 Model ATV then called me back to tell me to submit 4 times more money to tear down the engine. I paid the extreme amount of money for this service. Me being a female customer, not knowing that I feel I was being scammed because the Service Department stated to me that the extreme amount of money had to be paid 2 weeks in advance of the service to find out why the ATV would not start. The Repair Order and money paid was on April 4, 2016 and as of today's date May 13, 2016 I was notified that it would be approximately another $4,000 or more to repair the ATV. I will be charged even more if the Service Department put the parts back on the ATV without being repaired. I will never recommend Cycle Sports Center to anyone since their business is conducted in this manner
I have bought many KTMs here. The price is usually the best in Florida, but if you expect any kind of service after the sale, forget it.

Service people are rude and are not forthcoming with updates, and deny that they have recieved service bulletins from the factory.

If KTM had not helped me I would have been putting a new top end my 2012 500xcw with 4.7 hours on it. They diagnosed the problem for no charge, when the service manager said the top end needed replacing all it needed was a different oil until the rings seated.
Featured Snowmobiles
Most Popular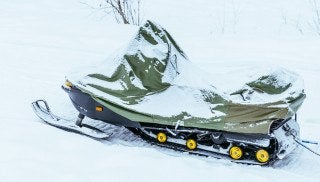 The Best Snowmobile Covers
Find a Snowmobile Dealer near you
Enter your ZIP code below to search for Snowmobile dealers near you.