1732 Steadly Ave
Punta Gorda, Florida
33950

Get a Price Quote from a Dealer in your area
Destination Powersports Reviews Write A Review
I bought a new Sea Doo personal watercraft from Destination Powersports about three years ago at a cost of ~$16,000; it is covered by a five year manufacturer's warranty. The PWC is made by Bombardier Recreational Products, Inc., and has left me dangerously stranded on open water by breaking down several times . At this moment (October 12, 2012), it has been at the selling/servicing dealer 53 consecutive days without being repaired, and the dealer will not provide me with a date that it will be repared. The warranty documentation states 'The warranty repairs will be completed in a reasonable amount of time, not to exceed thirty days." This dealer has an "F" rating with the western Florida Better Business Bureau (BBB).
Featured Snowmobiles
Most Popular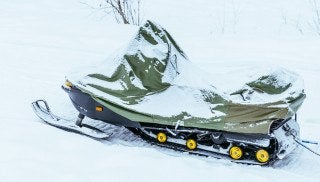 The Best Snowmobile Covers
Find a Snowmobile Dealer near you
Enter your ZIP code below to search for Snowmobile dealers near you.