Don George's Sports Center
10295 Main Street
Clarence, New York
14031

Get a Price Quote from a Dealer in your area
Don George's Sports Center Reviews Write A Review
i've been to many bike shops in my 40 years of motorcycling. some good. some....not.
in all my years i am blown away with the service dept.here. not flashy thats for sure.
but, honest intelligent no bs. approach. tell it like it is. let the customer decide.
sure there are shops with state of the art service depts. with technicians in matching outfits and clean fingernails, but for me, give it to me straight, show me my options and lets move on.
and thats how it is at this shop.
for this reason i will always spent my hard earned money with a shop that instills trust and sincere concern for my concerns.



Featured Snowmobiles
Most Popular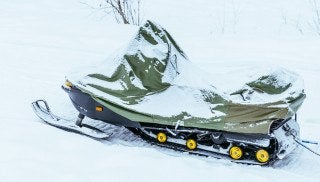 The Best Snowmobile Covers
Find a Snowmobile Dealer near you
Enter your ZIP code below to search for Snowmobile dealers near you.