17740 W. Bluemound Road
Brookfield , Wisconsin
53045
262-786-3220
Get a Price Quote from a Dealer in your area
Don & Roy's Motorsports Reviews Write A Review
Worst Customer Service Ever - I brought in my sled to have them cover damage that occurred because they didn't use lock tite on a bolt as well as some other warranty work completed. I wasn't happy with the response I had received and when Yamaha sent me a survey via email, I let them know my frustrations. I've never heard of a dealer calling you up on Saturday morning and telling you that because you slammed them on a Yamaha Survey, you need to come pick up your sled asap otherwise they'll start charge a $25/day storage fee on Monday. To top it off, Mike Jaciuk who called to tell me this, told me that I am no longer welcome at Don and Roys ever again.
I'm really shocked that he made a point to mention that because based on the service I had received, I had no intention of ever going there again.
Featured Snowmobiles
Most Popular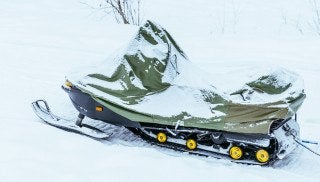 The Best Snowmobile Covers
Find a Snowmobile Dealer near you
Enter your ZIP code below to search for Snowmobile dealers near you.