Honda Yamaha Sea-Doo of Panama
1933 Hwy 231
Panama City, Florida
32405

Get a Price Quote from a Dealer in your area
Honda Yamaha Sea-Doo of Panama Reviews Write A Review
I was in the market for a new waverunner and stopped by to check them out. I have knowledge about boats but not about jet propelled jetskis. They were very helpful and knowledgeable. I chose the Seadoo and I love it. THey also showed me maintenance upkeep and made sure I knew how to use it. Many thanks the sales Dept and Pete. I had a GREAT SUMMER.

Sincerely;

Mike V
Just wanted too throw out a HUGE thanks too the guys in the service department and the parts manager, one of our brother's bikes broke down last night (Saturday) at 5:30 in the evening and we were 200 miles from home, these guys stayed late (4 hours after they were off) and found a way too make a new chain for his bike and got us back on the rode! They went above and beyond! Great guys, great shop! Thanks Yall!!!
Featured Snowmobiles
Most Popular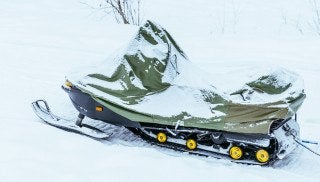 The Best Snowmobile Covers
Find a Snowmobile Dealer near you
Enter your ZIP code below to search for Snowmobile dealers near you.