1906 Elmira Rd
Newfield, New York
14867
6075647913
Get a Price Quote from a Dealer in your area
Ithaca Recreation Sports Reviews Write A Review
bunch of kids in the back working on our atvs had my tires on the front fall off when i was rideing it...job job ithaca rec u all suck i will never buy a thing from them or have anything to do with them
They are great until you walk out the door, then forget it, they got your money and that's all you are to them. The service department is terrible!! Do not take your stuff there for repair unless you want stripped bolts and improperly installed parts. I think the only tool they have is a pipe wrench and hammer. You will be sorry if you have them take a wrench to anything. Look at all the terrible reviews on yelp in regards to the service department.
Featured Snowmobiles
Most Popular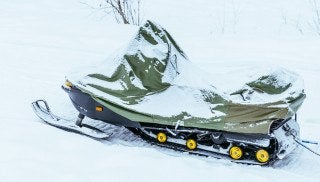 The Best Snowmobile Covers
Find a Snowmobile Dealer near you
Enter your ZIP code below to search for Snowmobile dealers near you.