3953 State Hwy 30
Amsterdam, New York
12010
518-883-3419
Get a Price Quote from a Dealer in your area
Outdoor Motor Sports Reviews Write A Review
Great bunch of guys (and gals!). Honest, quick, no hassles. Deliver as promised which I can't seem to find no a days.
Featured Snowmobiles
Most Popular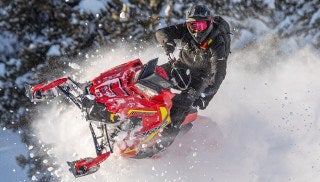 Polaris Working on Turbocharged 2-Stroke Snowmobile Engine
Find a Snowmobile Dealer near you
Enter your ZIP code below to search for Snowmobile dealers near you.