12556 NW Hwy 441
Alachua, Florida
32615

Visit Website
Get a Price Quote from a Dealer in your area
Polaris Of Gainesville Reviews Write A Review
I've just purchased 2 Jetske's from this dealership first one being a GP 1800 which is totally amazing and one for my parents the VX cruiser HO I would highly recommend this dealer in these two skis thanks again players of Gainesville
The Last guy was obviously disgruntled that his mother did not get the job done right. I have bought and my friends and family have bought MANY machines from here. Great people and great service, I would recommend anyone.
this business hired my mom to work full time for 89 days and planned to fire her on her 89th day. please take note of all the bad reviews and the actions of the business owners and most of their employees. do business elsewhere even if it is a bad experience there it wont be near as bad as the one you will encounter at this place. the quality, appeal, and service is not poor or fair, it is absolutely disgusting.
Featured Snowmobiles
Most Popular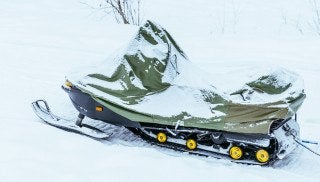 The Best Snowmobile Covers
Find a Snowmobile Dealer near you
Enter your ZIP code below to search for Snowmobile dealers near you.