6407 Blanding Blvd
Jacksonville, Florida
32244

Visit Website
Get a Price Quote from a Dealer in your area
Purcell's Motorcycles Reviews Write A Review
I went to Purcell's to have my motorcycle inspected and fully serviced. The service and parts staff couldn't be any more helpful, they were fully honest, super friendly, and treated me like a long time customer from day 1. Prices were fair, and the staff also recommended me alternatives to save money in the service. They accommodated to my schedule, and also always contacted me for updates. I truly recommend this place , especially for buying parts, and/or servicing your motorcycle. I'm definitely a happy customer that will return for future service, parts and merchandize. In a word: EXCELLENT !
Featured Snowmobiles
Most Popular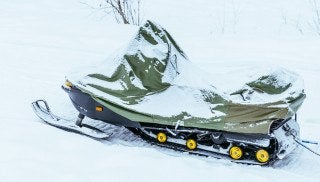 The Best Snowmobile Covers
Find a Snowmobile Dealer near you
Enter your ZIP code below to search for Snowmobile dealers near you.