RideNow Powersports on Craig
4120 E. Craig Rd.
North Las Vegas, Nevada
89030

Get a Price Quote from a Dealer in your area
RideNow Powersports on Craig Reviews Write A Review
Ridenow on Craig screwed me over on the paperwork when I bought a used bike there from out of state. I'll keep it short and sweet, and save the backstory; bottom line is it took over a month of calling and writing back and forth to get it straightened out. This cost me time, money, and of course, loss of use.
Now you might think a stand up dealership might offer something to make it right, but the manager told me "things happen" and said they would not compensate me "for anything".
So their initial pricing for the bike was fair, but under the circumstance, the $499 added on 'doc and title fee' appears a sham - they never even put the bike in their name. For $499, doing that does seem unreasonable, and would have precluded all the problem. So good luck with customer service if there is a problem after the sale, and don't leave Ridenow on Craig without the final paperwork in hand.

Featured Snowmobiles
Most Popular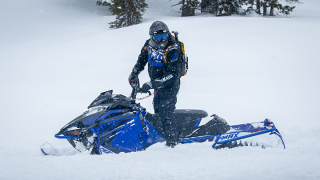 Yamaha to Stop Producing Snowmobiles
Find a Snowmobile Dealer near you
Enter your ZIP code below to search for Snowmobile dealers near you.