RIVER VALLEY POWER AND SPORT
5327 EAST FRONTAGE ROAD NW
ROCHESTER, Minnesota
55901
507-287-3333
Get a Price Quote from a Dealer in your area
RIVER VALLEY POWER AND SPORT Reviews Write A Review
This dealership is very customer oriented and provides great support and service, It is a rapidly growing and will be moving into its new location in 2018 (across the street from its listed location).
The service department here is capable of repair and service for many brands and I trust it care for my GoldWing in addition to my Spyder. They also handle Slingshot which seems to have captivated some of the sales staff, but if you ride in both the Spyder and the Slingshot, it is an easy matter to determine what you should purchase.
Featured Snowmobiles
Most Popular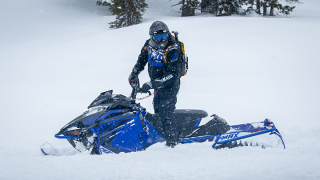 Yamaha to Stop Producing Snowmobiles
Find a Snowmobile Dealer near you
Enter your ZIP code below to search for Snowmobile dealers near you.