1200 Rinehart Road
Sanford, Florida
32771

Visit Website
Get a Price Quote from a Dealer in your area
Seminole Power Sports Reviews Write A Review
I could not have asked for a better experience from the employees and this store. I have purchased several power sports over the years and this, out of state, experience was by far the best ever. The staff is very knowledgeable and easy to work with and extremely accessible by phone and email. Throughout the process I had the pleasure of speaking with the Dealer/GM and he went above and beyond the call of duty to insure I had a first rate experience and was completely satisfied with my purchase. When I get ready to purchase again, I will look no further than Seminole Power Sports. Outstanding Job!
Brent-Texas
2015 Honda FourTrax Foreman Rubicon 4x4 Auto DCT EPS Deluxe
I visited the store to find info on Sea-Doo Sparks. The Show room is large and saw a model of what I was looking for. Spent more than half hour walking around and not one single employee even asked if I needed help, no one even acknowledged I was there. Will never go there with their horrible customer service to buy anything, was my first time and last time in their store. Will try other Sea-Doo dealers in Deland or Daytona Beach that might be interested in giving me the info I was looking for.
Featured Snowmobiles
Most Popular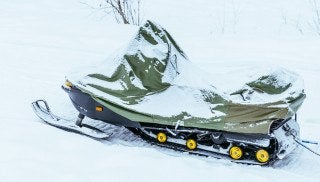 The Best Snowmobile Covers
Find a Snowmobile Dealer near you
Enter your ZIP code below to search for Snowmobile dealers near you.