4401 Fayetteville Road
Lumberton, North Carolina
28358

Visit Website
Get a Price Quote from a Dealer in your area
Great looking showroom! Wanted to purchase a new ATV the minute I walked into the dealership! Great selection of vehicles! Mechanical shop process could be improved. Friend had her ATV in shop for over a month for a repair. Only update she was given was "we will call you when it is ready". No effort was made to give any more specific information. Very frustrating!
The staff at Yamaha of a Lumberton go above and beyond to help you find what you need. If they don't have it they will help you find it! They offer a discount to STAR TOURING AND RIDING members too! You can't beat them in sales and service!
Featured Snowmobiles
Most Popular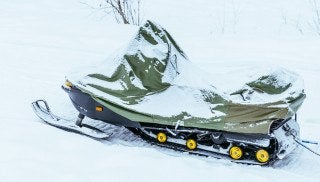 The Best Snowmobile Covers
Find a Snowmobile Dealer near you
Enter your ZIP code below to search for Snowmobile dealers near you.