Polaris freestylers heading to Alberta

Polaris Pro Freestyle Snowmobile Air-Offs begins Feb. 13
Polaris is teaming up with the Whitecourt (Alberta) Trailblazers Snowmobile Club to present the high-flying action of the Polaris Pro Freestyle Snowmobile Air-Offs featuring X-Games freestyle athletes.
The Air-Offs will be held Feb. 13 and 15, 2009, in Whitecourt, Alta., Canada, and will feature Polaris rider Daniel Bodin's attempt at a new world record distance back flip.
Children 12 and under can get free tickets to the event from several participating Polaris snowmobile dealers throughout Alberta (list below).
The Polaris Pro Freestyle Snowmobile Air Offs – which will include performance by Octane Addictions and Winter X Games Riders, live music and a fireworks display – will take place at the Westward Community Center & Ag Society Grounds located 8 km south of Whitecourt on Hwy 32. Signage will be extremely visible. The action begins at 7:30 p.m. on Friday, Feb. 13, and at 6 p.m. on Sunday, Feb. 15, 2009.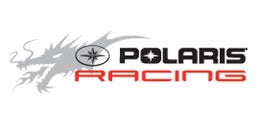 During daytime hours on Saturday and Sunday, Feb. 14-15, the club will host a snowmobile rally that will include trail rides, a snowmobile give-away and evening banquet.
All snowmobile rally participants' sleds must be registered and insured. Alberta Snowmobile Association (ASA) trail passes and/or day passes are required and will be available at registration. Snowmobile Rally participants can ride Saturday only, Sunday only, or both days.
For additional information, contact the club at: http://www.whitecourttrailblazers.ca/ or whitecourttrailblazers@hotmail.com.
Participating Polaris dealers in Alberta are giving away free tickets to children aged 6 -12. (Children 5 & under get in free.) The participating dealers and their telephone numbers include:
• Whitecap Motors, Slave Lake, AB: 780-849-9700 • Athabasca Outdoor Products, Athabasca, AB: 780-675-7009 • Barrhead Motor Sport, Barrhead, AB: 780-674-4600 • Hebert's Motor Sport, High Prairie, AB: 780-523-0040 • Elk Island Sales, Ft. Saskatchewan, AB: 780-998-9159 • Cycle Works West, Spruce Grove, AB: 780-960-1920 • Cycle Works Motorsports, Edmonton, AB: 780-440-3200 • Northstar Powersports, Edson, AB: 780-723-4533 • Lorne's Small Engine, Drayton Valley, AB: 780-542-1565
Tickets for the Polaris Pro Freestyle Snowmobile Air-Offs are available online at http://www.ticketweb.ca/. Tickets are C$10 per person. Tickets may also be available at the gate.