Mike Schultz Wins Adaptive Snocross Gold at X Games + Video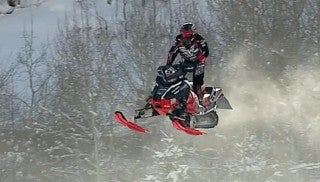 Sixth X Games gold for Schultz
Monster Mike Schultz put on a dominating performance at the 2017 Winter X Games as he cruised to a gold medal performance in adaptive snocross.
Schultz finished the 10-lap race almost six second clear of Garret Goodwin, who earned a silver medal. Jeff Tweet took bronze and crossed the finish line about five seconds after Goodwin.
Check out the full race below.