Five of the Best Snowmobile Ice Scratchers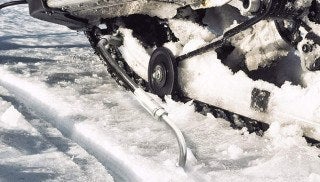 Keep your sled from overheating when conditions are less than ideal
Snowmobile ice scratchers are not always top of mind, but not having them can cause you some serious headaches.
That ride up the mountain can be tough at times. Combatting hard pack trails, ice and whoops is enough to challenge any rider, let alone your sled. A set of snowmobile ice scratchers are needed to keep your track lubricated and prevent your sled from overheating, whether in mountain terrain, zipping across a frozen lake or in subpar winter conditions. Essentially, as their name indicates, they scratch ice and hard snow and flick this ice and snow up into your track and rear suspension to cool down the heat exchangers under the tunnel. For something so simple, they really do work and are a necessary accessory for any snowmobiler.
Snowmobile ice scratchers should be fairly easy to install and available for installation on all models of sleds. They attach to each side of your snowmobile, most attaching at the rear. With so many different types of ice scratchers for snowmobiles, we've helped you by picking out our five favorites.
#1 – Btl Designs Dura Flex Ice Scratchers Kit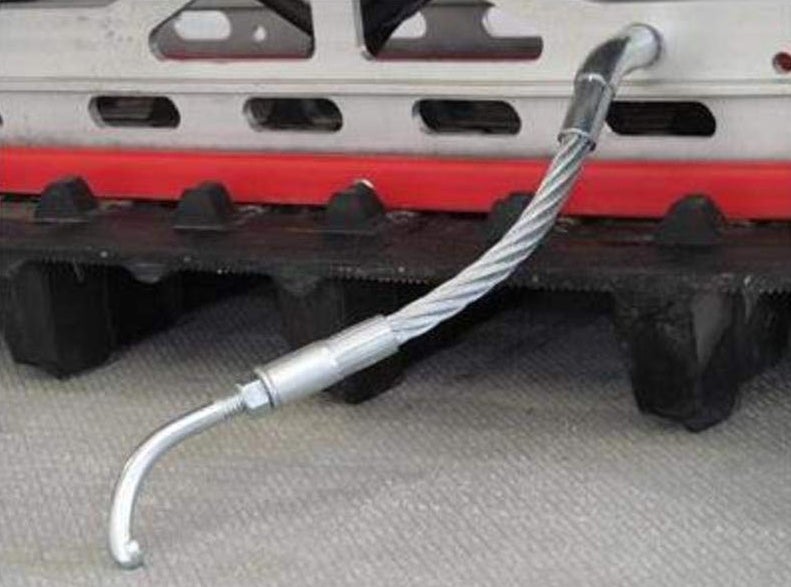 These cable ice scratchers offer a flexible option compared to traditional wire scratchers. They come standard with carbide tips, are preassembled and require only one-bolt to mount. These particular cable ice scratchers are universal and can easily hook up onto the rail when not being used. Plus they work with all reverse and non-reverse geared snowmobiles.
#2 – RSI Racing Snow/Ice Scratchers SS-1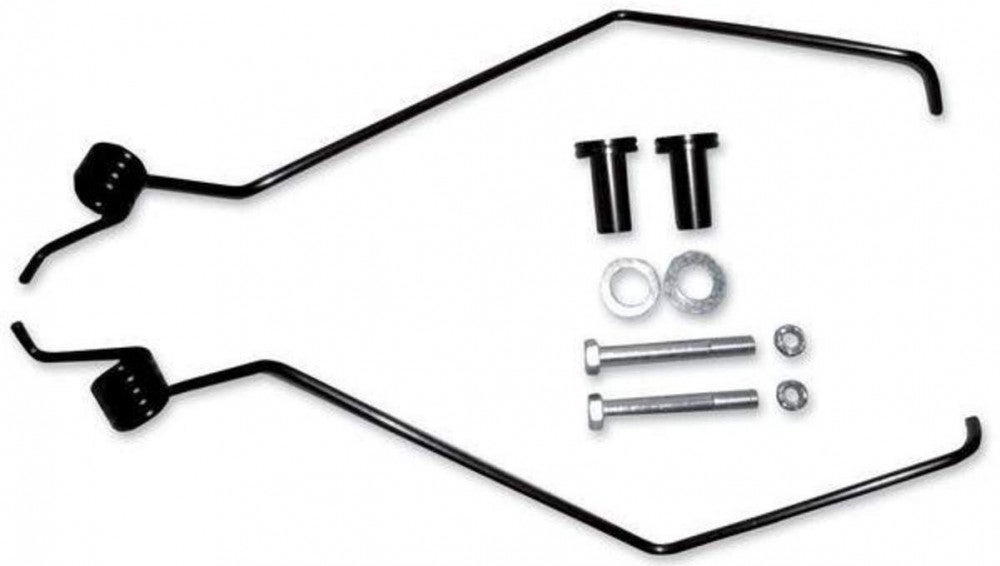 These affordable snowmobile ice scratchers are made of billet aluminum and spring steel. Mounting hardware is included, and replacement springs are sold separately. They are sold as a pair, and work well, although snowmobilers need to push them up when not in use or when reversing to avoid bending.
#3 – Straightline Ice Scratcher Kit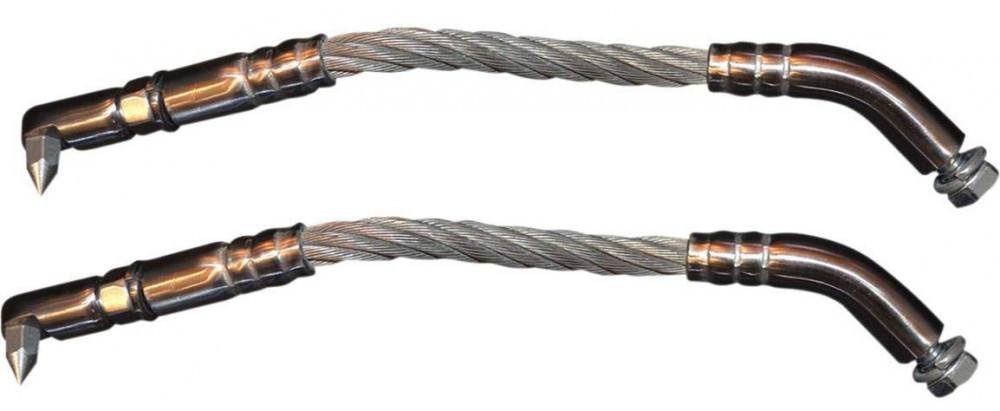 These high quality snowmobile ice scratchers combine products from two well known companies in the industry. Straightline Performance uses custom carbide studs built by Woody's, which make for a durable, well made ice scratcher that is long lasting and can be run down at all times, or mounted to the rail if needed.
#4 – Fly Racing Ice Scratcher Kit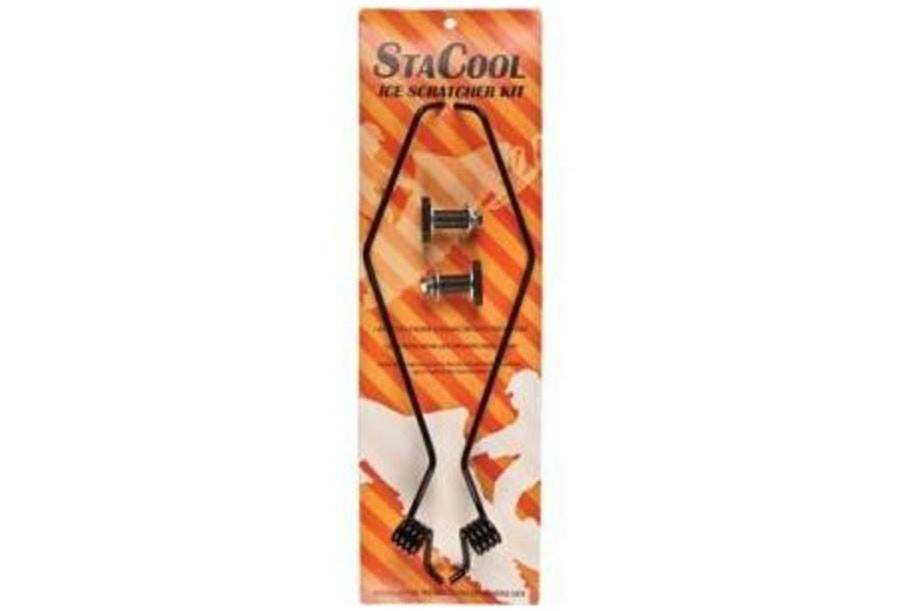 These snowmobile ice scratchers are simple and easy to install. They are made of CNC machined billet aluminum, and will work hard to keep your sled cool. An easy addition to your sled that will make a big difference!
#5 – Qualipieces Trail Blizzer Carbide Ice Scratchers
These snowmobile ice scratchers are made with flexible high-strength steel cable that can bend and flex to accommodate all types of riding. No need to stop and put these cable ice scratchers up! The company boasts a patented anti-loosening system, meaning bolts will always stay tight and in position.
Why should I use snowmobile ice scratchers?
It really does help to use ice scratchers for snowmobiles, especially when not riding in fresh snow or if you have a longer track snowmobile. If you notice your snowmobile is running hot, this could be one of the reasons. It's a simple, affordable fix that will improve your ride, and help keep your sled cool. Plus, it will help preserve your hyfax slides, too.
Should I buy cable ice scratchers or aluminum/steel ice scratchers?  
This is a relatively easy question to answer. If you want a simple, affordable fix, choose the wire ice scratchers. However, if you're forgetful and tend to get into crazy backcountry where the potential for bending and breaking is strong, then cable ice scratchers are ideal. They truly offer more flexibility and will likely last longer over time. Cable ice scratchers can usually be run all the time and won't get caught or broken if you move your sled into reverse.
How easy are snowmobile ice scratchers to install?
Ice scratchers for snowmobiles should be fairly easy to install. Most are universal and require only one bolt. The spring could be a bit tough to tuck up but this should get easier with time.
We are committed to finding, researching, and recommending the best products. We earn commissions from purchases you make using the retail links in our product reviews. Learn more about how this works.