Best Snowmobile Oil Options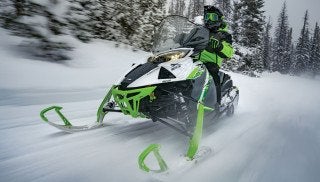 Keep your sled protected with the right oil
Your snowmobile might be a smooth-running machine, but eventually, it'll need some quality snowmobile oil. As with all other motor vehicles, snowmobiles need oil to act as a fluid cushion to stop their engines from wearing down over time.
Of course, not just any oil will do. In fact, snowmobile-specific oil is your best bet in most cases since this oil will be tailored for either 2-stroke or 4-stroke engines, plus have additional additives or qualities to help your snowmobile's engine sing.
Let's break down the best snowmobile oil options on the market.
1. Editor's Choice: Klotz Snowmobile TechniPlate Synthetic 2-Stroke Oil
As one of the best snowmobile oils in the business, you can't go wrong with oil from Klotz, which, in addition to lubricating your engine and preventing metal parts from grinding against one another, can also improve your snowmobile's throttle response and increase your engine's RPM (revolutions per minute). Ultimately, this translates into better performance for snowmobiles that take advantage of this quality oil.
2. Runner Up: Amsoil Interceptor Synthetic 2-Stroke Oil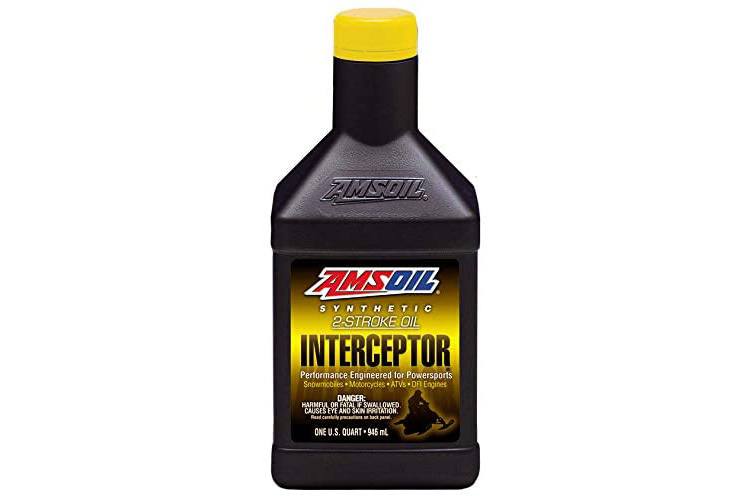 Want another oil option for your 2-stroke engine? This premium synthetic oil can increase lubrication and reduce wear and tear better than many other competitors on the market. Since it's a high detergent oil, it can also reduce carbon deposits, increasing your snowmobile's engine lifespan as an added bonus. It's a great oil for those who don't like dealing with lots of smoke and odor, too, as it's designed specifically to prevent those side effects.
3. Arctic Cat APV Synthetic Oil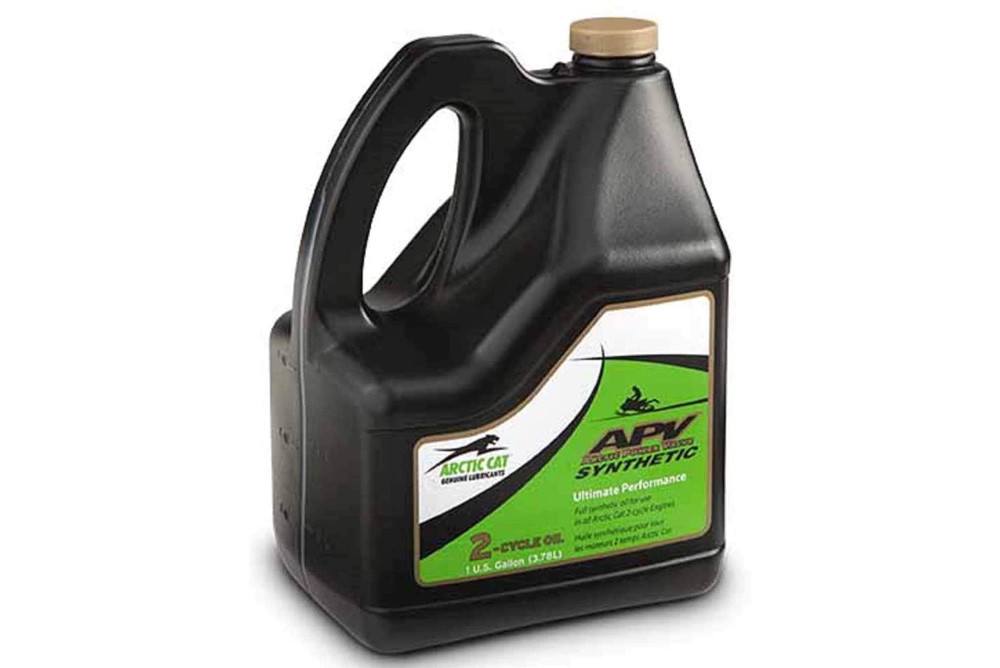 Arctic Cat is, as its name suggests, a perfect snowmobile oil for the freezing temperatures in which you drive your sled. It offers excellent valve cleanliness for Arctic Cat snowmobiles in particular, and can protect against regular engine wear and tear like piston scuffing, carbon deposit buildup, and varnish formation. Ultimately, it's the best choice if you have an Arctic Cat snowmobile due to its specific formula and added benefits.
4. Maxima Tundra Snowmobile 2-Stroke Oil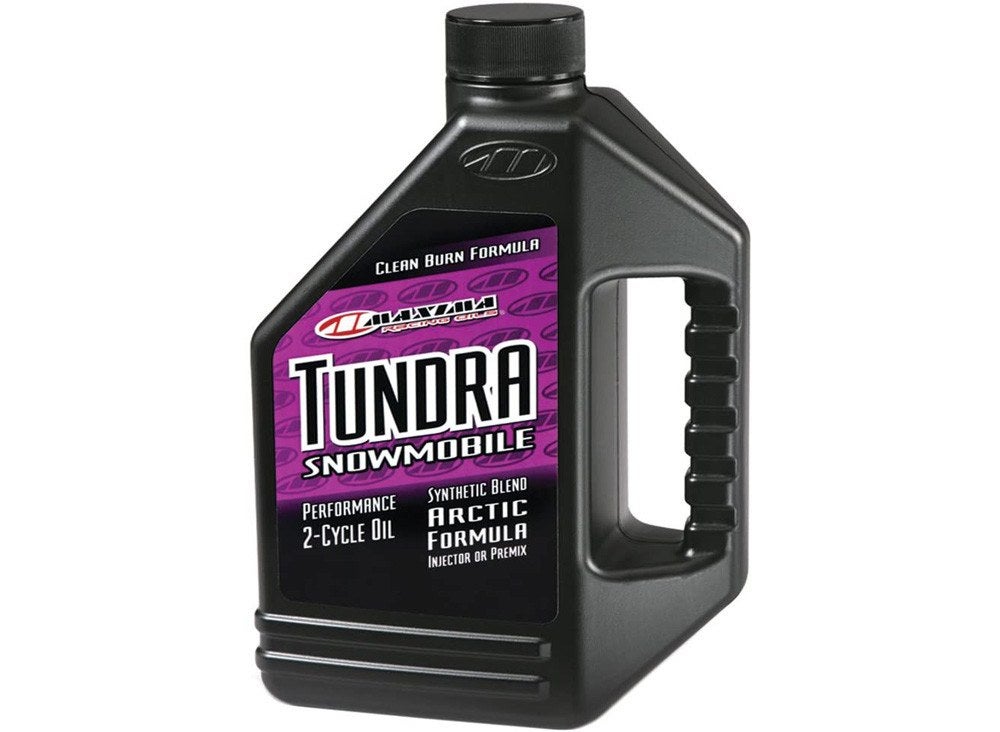 Here's another bottle of 2-stroke snowmobile engine oil that's perfect for engines operated in super cold temperatures. This 2-cycle lubricant uses petroleum-based oil so it continues to flow even in subzero temperatures. Even better, this is an environmentally friendly formula – a perfect pick for those who appreciate nature and want to minimize their impact on the environment. You can use this oil either for your injection systems or as a premix. Regardless, it'll work well in Arctic conditions.
5. Polaris OEM VES Full Synthetic Oil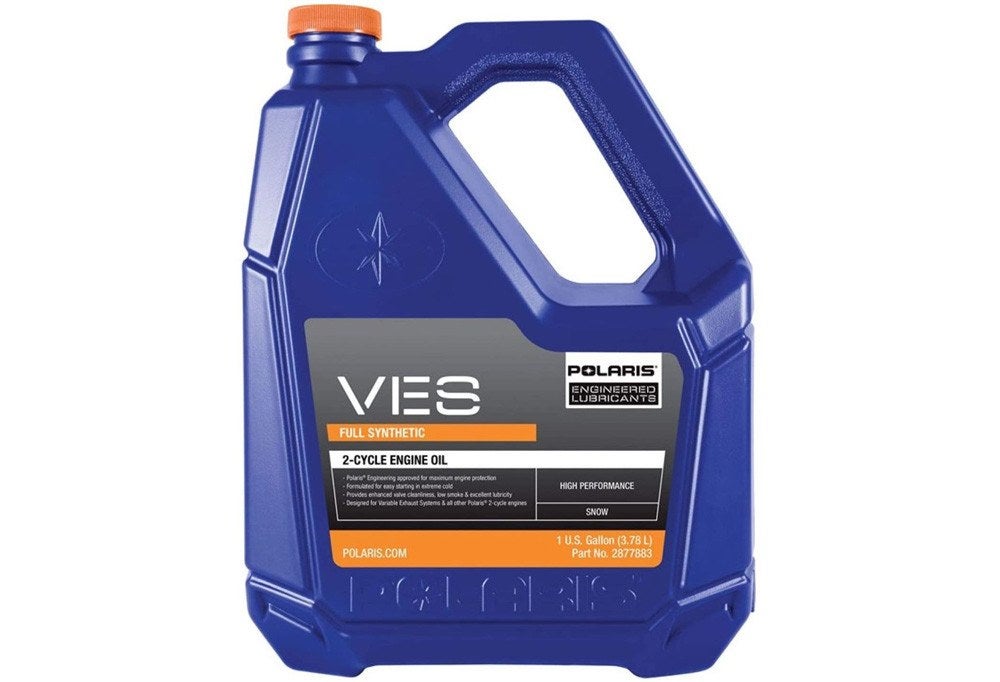 This fully synthetic oil is engineered so that you can use it to start your snowmobile even in the extreme cold. Thus, it serves well as a backup oil to be used in conjunction with another high-quality pick. But it's also bolstered with extra additives, which can help to improve rust and corrosion resistance for some of your engine's most sensitive parts. It's designed for all types of variable exhaust systems and 2-cycle engines, and its base oil formulation is excellent at protecting your engine over the long-term.
6. Valvoline 2-Cycle Marine Motor Oil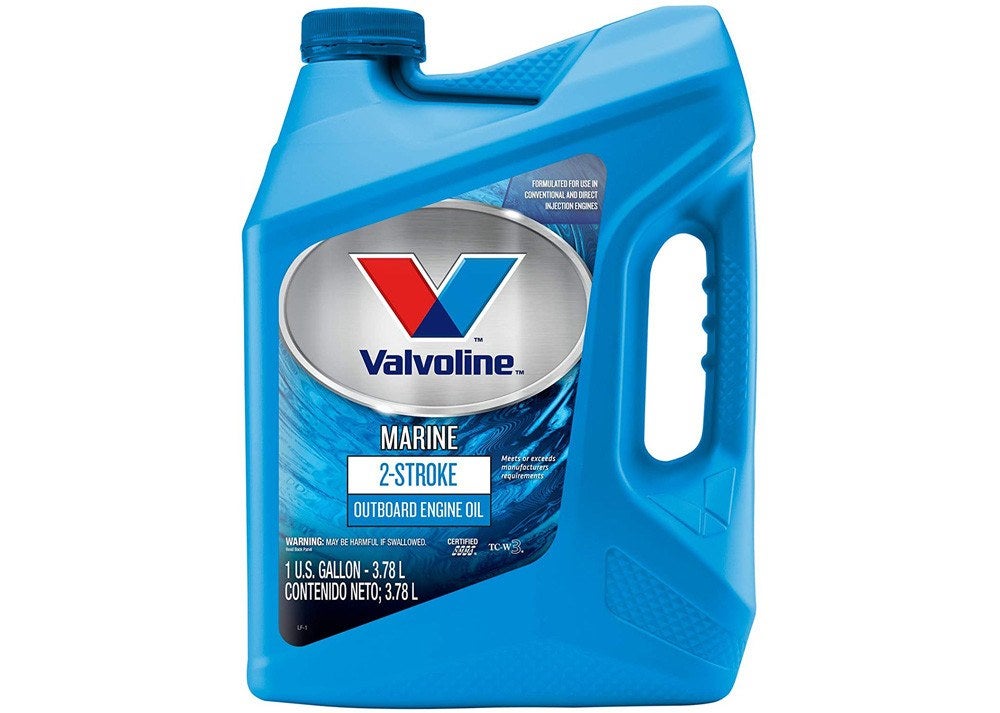 This 2-stroke outboard engine oil is specifically designed to reduce many signs and symptoms of engine wear and tear, including piston burning, spark plug filing, combustion chamber deposits, ring sticking, and more. All of these benefits will help to boost your engine's performance and increase its lifespan. It includes an ashless detergent package to help fortify the oil and ensure excellent long-term performance for your snowmobile or another vehicle's engine. In fact, it's a good all-around engine oil for a variety of watercraft, snowmobiles, and other small vehicles.
7. Ski-Doo XPS 2-Stroke Synthetic Oil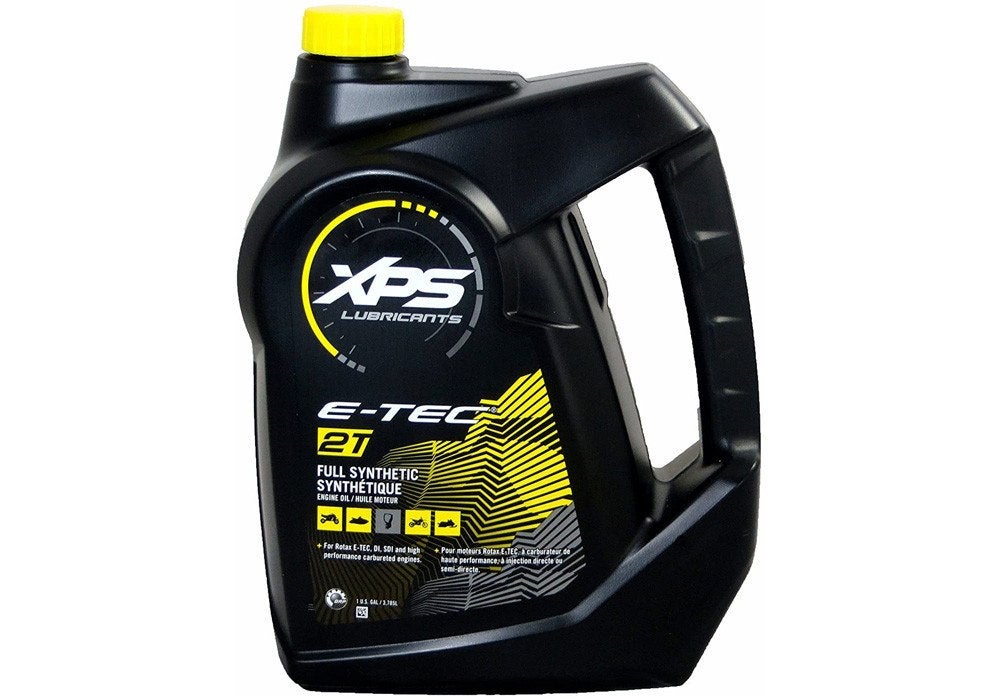 This fully synthetic 2-stroke engine oil is designed specifically for Ski-Doo snowmobiles better equipped with Rotax E-TEC engines, so it's your best bet if you have a snowmobile with those components. But it also works for watercraft with similar engines and can operate as oil for direct injection or semi-direct injection needs. It's formulated with a premium combination of synthetic base stocks and extra additives to bolster your engine's performance and provide phenomenal protection against typical wear and tear and additional corrosive elements, like salt and ice.
8. Lucas Oil Snowmobile Oil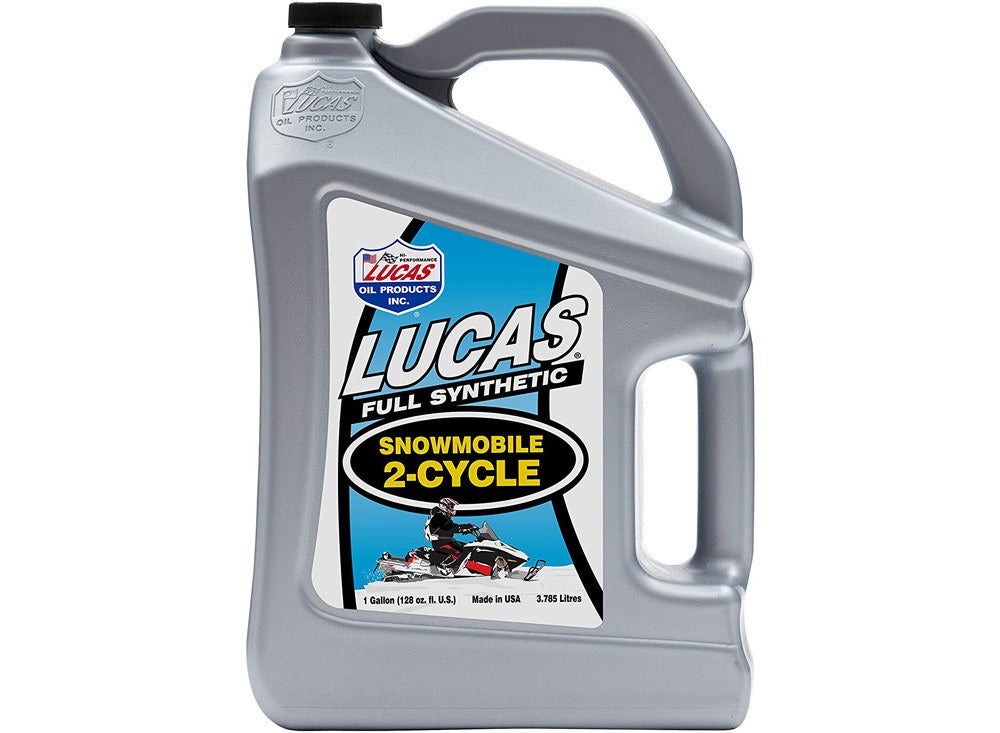 Last but not least is Lucas Oil's snowmobile offering, designed for 2-cycle engines. It's an oil specifically designed to suppress exhaust smoke and is formulated with high-quality synthetic base stocks. This Lucas Oil even has special proprietary additives to ensure even higher performance for any equipment with power valves – if your engine fits the bill, this oil might be the best pick overall as a result. It also comes in a fairly big jug with a comfortable carrying handle, so it's not too difficult to carry out to a stranded snowmobile, too.
What kind of oil do you need for a snowmobile?
It depends on the engine your snowmobile is equipped with.
As is suggested by the name, snowmobile oils come in either 2-stroke or 4-stroke engine oil depending on the power source. For instance, most 4-stroke snowmobiles use OW-40 oils. Meanwhile, some other 4-stroke snowmobile engines benefit from OW-30 or 5W-50 oils.
2-stroke engines, on the other hand, use 2T engine oils in most cases. It's very important to look in your snowmobile's owner manual and use the recommended oil you find there.
What if you lost your manual? You can usually find recommended oil on the manufacturer's website. Otherwise, use the above numbers when examining engine oils to see if they'll roughly work for your snowmobile.
It is a pretty good idea to use brand-specific snowmobile oil if you can get away with it. For instance, some of the engine oils above are branded – Arctic Cat snowmobiles should use the Arctic Cat engine oil they find on the market. That's because those oils have extra additives that can either boost engine performance even further or that won't clog up an engine due to incompatibilities.
How Often Do You Need to Change Oil?
It's always recommended that you change your snowmobile's oil once per year or after a certain number of miles. The exact number of miles will be dictated in your snowmobile's owner manual.
Additional Resources
Recent Updates
1/18/2022: Ranked Products, updated product descriptions, added additional resources
---
We are committed to finding, researching, and recommending the best products. We earn commissions from purchases you make using the retail links in our product reviews. Learn more about how this works.