2020 Polaris 600R Race Sled Preview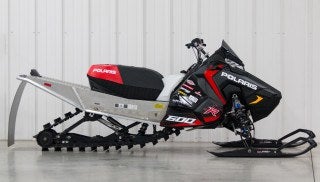 Polaris outfits its race sled with a new Wolverine track
The new 2020 Polaris 600R race sled has been refined for improved performance on the race course, from the holeshot through jumps, bumps, and corners, Polaris racers will have a decided advantage heading into the 2019-2020 race season. The new race sled features an all-new track, new rail profile, new motion ratio on the rear track shock with optional rear suspension mounting locations and revise shock calibration. The tunnel angle has also been updated and racer ergonomics continues to be an advantage to the racers.
"We really focused our attention on improving our holeshots this year so several of the changes address that, but the most exciting change is the new Wolverine track. Not only did it do what we were hoping for on the starting line, but we saw added benefits everywhere else on the track," said Thomas Rager, Race Team Manager
New Wolverine Track and Suspension Improvements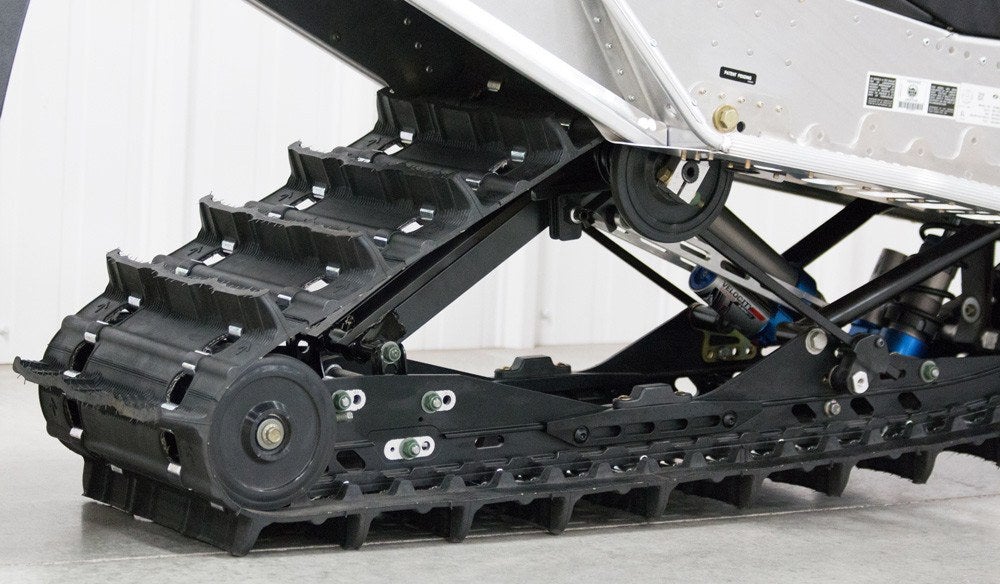 The all-new "Wolverine" track has an innovated design to improve holeshot, braking and turning. It is engineered for improved performance everywhere on the track and in rough terrain.
The front and rear shocks on the 2020 Polaris 600R are the Walker Evans Velocity shocks. They have hi-lo speed compression and rebound adjust.  There is a new motion ratio on the rear track shock with optional rear suspension mounting locations and revised shock calibration designed to withstand the rigors of racing and reliably soak up impacts throughout a long main event.
The all new rail profile helps with the holeshot and provides better turning.
Proven 600 Engine Technology
The 2020 Polaris 600R race sled is powered by the proven title-winning, quick-accelerating 600 engine, which boosts an ignition system that provides increased spark energy. This helps produce extra power for improved top speeds and better high-RPM performance.
Rider Ergonomics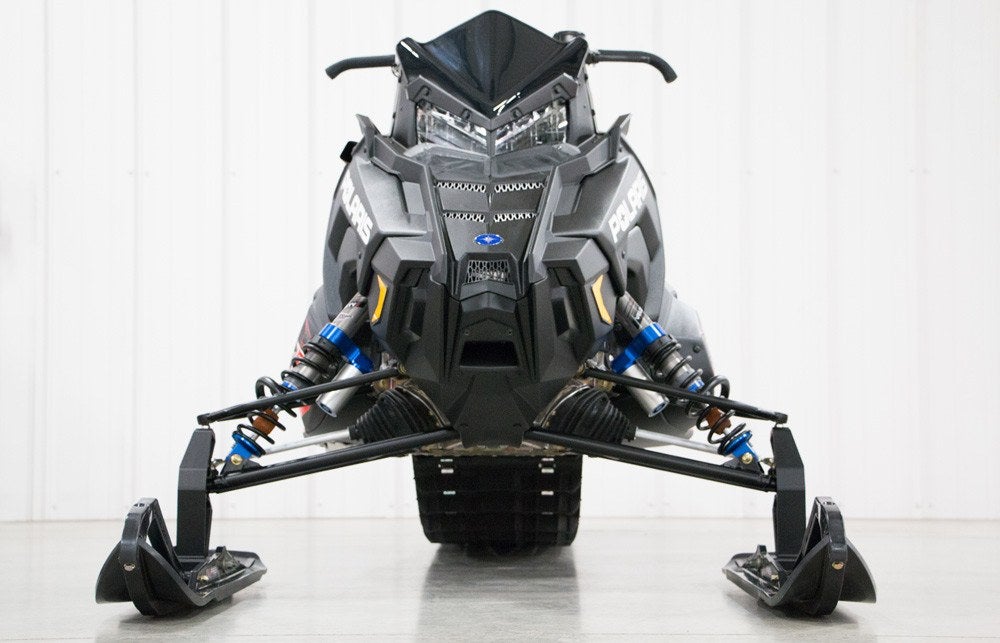 Ergonomic improvements made last year have been implemented in the 2020 600R race sled as well. Racers who tested the 2019 600R Race Sled helped refine the new seat design so it significantly improves a racer's comfort and control. With the new seat, the ergonomics are enhanced to provide the racer with greater stability that is especially noticeable in corners. The racer is positioned to control the sled with less effort, which reduces fatigue. And the new seat cover has additional grip ribs that further improve racer stability.