A Hands on Approach to Learning How to Whip a Snowmobile + Video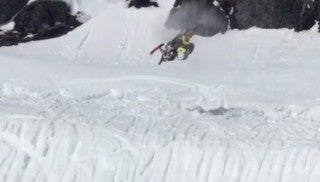 They say the best way to learn is by doing it, right?  
Instead of telling somebody how to whip a snowmobile, Andreas Bergmark just takes his pupil for a ride. It certainly gives them a first hand experience.