Afraid of Heights? Maybe Snowmobiling isn't for You + Video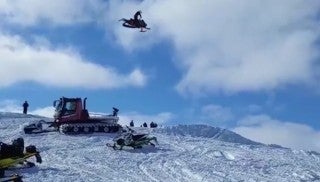 This is what it looks like to "Send it"
People can make hobbies out of all kinds of activities. Golf. Chess. Even spelunking. If you tend to be one who is afraid of heights, you probably should take up something other than snowmobiling.