Did He Really Think This Was a Good Idea? + Video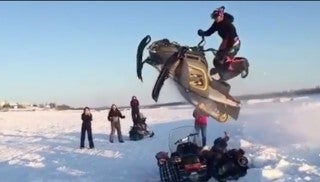 How did you think that was going to end?
A lot of people look at something and think it will make a great jump without giving any thought about just how they're going to land. This guy is one of those people. Did he really think this was a good idea?