Failed Backflip or Did He Mean to Do That? + Video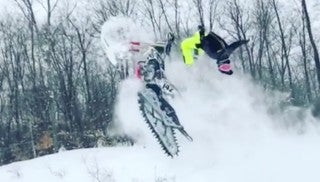 This guy is the king of the dismount!
We're not quite sure if this is a failed backflip attempt on a snow bike or if Troy Weakley was going for some sort of new body varial combination. If he can backflip off the bike and land back on it we'd say he's got X Games Gold!