This Sled Rider Comes Up Short and Miraculously Rides it Out + Video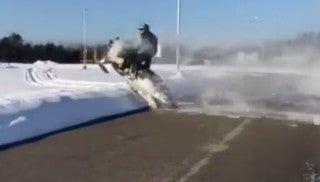 That could have gone much worse.
This road gap could have easily been an epic failure, but the guy rode it out like a champ. A little more speed or a larger takeoff and he would have been dialed in for sure.