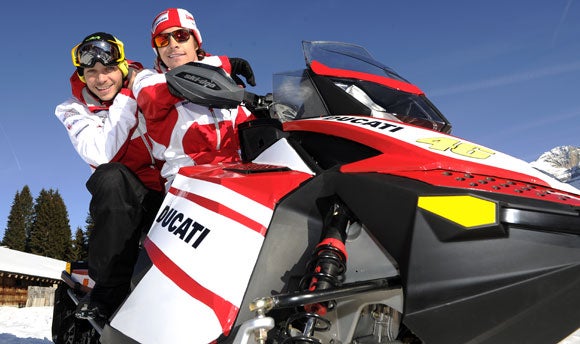 Now that we've got your attention, the answer is a definitive "NO!" However, Ducati's MotoGP motorcycle racers Valentino Rossi and Nicky Hayden did play around on a Ski-Doo kitted with a Ducati paint job at an annual press event.
The Wroom press event is held jointly by Ducati's MotoGP team and Ferrrari's F1 squad every winter. This year's event took place at Madonna di Campiglio in Italy. Besides the dressed up Ski-Doo, Ducati and Ferrari racers also competed in some four-wheeled ice racing, first in Karts then in Fiat 500 cars.
Get the Flash Player to see this player.
Read more