Yamaha Gathers Much Info on Viper at Duluth National Snocross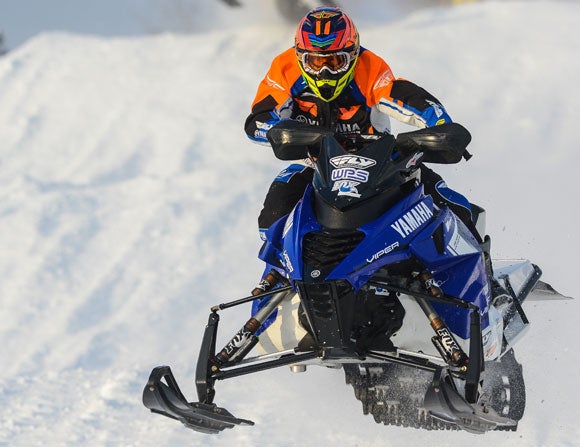 Three days, countless laps, late nights and a wealth of information is how Yamaha describes its return to the track at the ISOC National Snocross in Duluth, Minn. With a focus on the forthcoming United States X-Country (USXC) series and a hopeful year-end pro championship, Yamaha descended upon the grueling Duluth track with one thing on its mind…knowledge.
While it may seem unconventional to prepare for the cross-country season at a national snocross race, the wealth of information and tuning improvements the team garnered from the weekend of real-world competition was unprecedented.
"You really can't duplicate a true race situation in practice, no matter how hard the drivers push," says Yamaha Snowmobile Racing Manager, Eric Josephsen. "Racers are wired different from the rest of us, and when faced with real competition, they push harder than they ever will in a test situation."
The Yamaha team logged many laps in the Pro Open ranks, going up against the best snocross riders in the world. By weekend's end, the team says it had developed and tested new fuel and ignition mapping for improved holeshots and acceleration; clutching improvements; countless suspension tweaks for when the team encounters nasty ditch-line terrain later this winter; and specific ergonomic improvements for all three riders.
"The weekend was a huge success for us," says Josephsen. "We came out of Duluth with more improvements and information than we could have ever imagined going in.
"The sled is super tough. Everyone on the team is looking forward to Pine Lake."
The USXC series kicks off December 14-15, in Gonvick, Minn.