Algoma Country First to Open Snowmobile Trails in Ontario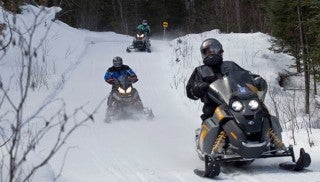 Algoma Country's District 13 snowmobile trails have won the Early Season Power Tour Contest.
Yamaha and the Ontario Tourism Marketing Partnership (OTMPC) will be bringing Yamaha Canada's Snowmobile Power Tour to Algoma Country for two days of riding on the first trails to open this year in Ontario.
The Sault Trailblazers Snowmobile Club was first to get its trails open in accordance with the rules of the Power Tour contest and will be hosting two days of riding on the latest Yamaha machines starting in Sault Ste. Marie and touring some of Algoma's incredible snowmobile trails.
Six of the latest sleds from Yamaha will be brought to the winning district for use over two days of riding! Local dealer Premier Yamaha Powersports will provide support to the Power Tour.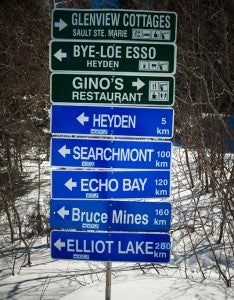 An audit of these trails has been completed and the Sault Trailblazers have come out as the clear winner of the contest.
"We are very proud of our volunteers," says John Breckenridge of the Trailblazers. "Even with our aging equipment and some break-downs on the trail we managed to get 99% of our trails groomed and ready for the public to enjoy!"
With new trails opening every day and anticipation of another great sledding season high, Cochrane region was equally ambitious to be the first to open in this very close race. While Northeastern Ontario has traditionally been the first region to open their trails (the Highlands region around Barry's Bay was first to open last year), early lake effect snow and the dedication and hard work of District 13's volunteers secured Sault Trailblazers the win.
Congratulations are due to District 13 clubs and their volunteers who tirelessly care for this trail system. An announcement concerning the date, location and route for the Power Tour will be made in the coming weeks, based on snowmobile availability from Yamaha Canada.
For more information on the contest visit: http://whataride247.com/get-your-trails-open-early-for-the-early-season-power-tour/ For information on sledding in Algoma visit: www.sledalgoma.com For District 13 Information visit: www.algomatrails.com For Provincial information visit: www.ofsc.on.ca For information on Yamaha sleds visit: http://www.yamaha-motor.ca/products/?group=SM