2019 Ski-Doo Spring Tour Schedule Announced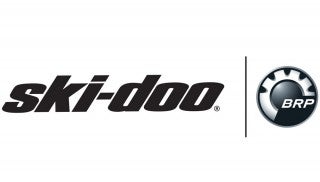 The 2019 Ski-Doo Spring Tour kicks off February 26 and will cover much of Canada and the United States, giving snowmobilers the chance to see the 2019 Ski-Doo lineup up close.
The 2019 Ski-Doo Spring Tour is coming to a stop near you! Don't miss your first chance to get an in-person look at the new 2019 Ski-Doo line-up, accessories and riding gear! Some stops will also include the opportunity to ride the new sleds.
Many shows in Canada will be SNEAK PEEK events featuring models from other manufacturers.
See all event details, including the sleds that will be at each show on www.ski-doo.com
CANADA
Agriplex Western Fair District, London ON Thursday, March 1 From 4PM to 9PM
Best Western – North Bay Hotel & Conference Center, North Bay ON Saturday, March 3 From 1PM to 6PM
Hotel des Eskers, Amos QC Tuesday, March 6 From 4PM to 9PM
Hotel Le Montagnais, Chicoutimi QC Thursday, March 8 From 4PM to 9PM
Centre Colombien de la Mitis, Mont-Joli QC Saturday, March 10 From 1PM to 6PM
SNEAK PEAK Bell Sensplex, Kanata ON Tuesday, March 13 From 4PM to 9PM Wednesday, March 14 From 4PM to 9PM
SNEAK PEAK Complexe Capital Helicoptere, Quebec QC Friday, March 16 From 2PM to 9PM Saturday, March 17 From 10AM to 5PM
Centre de foires de Sherbrooke, Sherbrooke QC Sunday, March 18 From 1PM to 6PM
SNEAK PEAK Place Forzani, Laval QC Tuesday, March 20 From 4PM to 9PM Wednesday, March 21 From 4PM to 9PM
SNEAK PEAK Eastview Arena, Barrie ON Friday, March 23 From 4PM to 9PM Saturday, March 24 From 10AM to 5PM
SNEAK PEAK Red River Exhibition Park, Winnipeg MB Tuesday, March 27 From 1PM to 9PM
SNEAK PEAK Prairieland Park, Saskatoon SK Thursday, March 29 From 1PM to 9PM
SNEAK PEAK Edmonton Expo Center, Edmonton AB Saturday, March 31 From 1PM to 9PM
Delta Hotels Calgary South, Calgary AB Tuesday, April 3 From 4PM to 9PM
UNITED STATES – WEST
DEMO EVENT Snowmobile Expo and Powersports Show, West Yellowstone MT Friday, March 9 From 10AM to 6PM Saturday, March 10 From 9AM to 6PM Sunday, March 11 From 9AM to 12PM
Mirabeau Park Hotel, Spokane WA Tuesday, March 13 From 4PM to 9PM
Holiday Inn Portland Airport, Portland OR Tuesday, March 15 From 4PM to 9PM
DEMO EVENT Bear Creek Lodge, McCall ID Saturday, March 17 From 10AM to 4PM
Davis Conference Center, Layton UT Monday, March 19 From 4PM to 9PM
Jackson Hole Hill Climb, Snow King Mountain WY Thursday, March 22 to Saturday, March 24 From 8AM to 4PM Sunday, March 25 From 9AM to 4PM
Lamar Street Center, Arvada CO Tuesday, March 27 From 4PM to 9PM
DEMO EVENT Tailgate Alaska, Thompson Pass AK Thursday, April 5 to Sunday, April 8 All day
Williwaw, Anchorage AK Tuesday, April 10 From 4PM to 9PM
Walmart Parking Lot, Fairbanks AK Thursday, April 12 From 12PM to 7PM
UNITED STATES – EAST
Days Hotel Allentown Airport, Lehigh Valley, Allentown PA Monday, February 26 From 4PM to 9PM
Augusta Civic Center, Augusta ME Wednesday, February 28 From 4PM to 9PM
DEMO EVENT SNODEO – Coleman State Park, Colebrook NH Friday, March 2 From 9AM to 4PM Saturday, March 3 From 8AM to 3PM
The Executive Court Banquet, Manchester NH Monday, March 5 From 4PM to 9PM
Saratoga Casino – Hotel, Saratoga Springs NY Wednesday, March 7 From 4PM to 9PM
DEMO EVENT SNOFEST – Hiltebrant Recreation Center Pavillon, Old Forge NY Friday, March 9 From 9AM to 5PM Saturday, March 10 From 9AM to 5PM
Michael's Catering and Banquets, Hamburg NY Monday, March 12 From 4PM to 9PM
Frankenmuth Credit Union Event Center formally known as Expo Center, Birch Run MI Wednesday, March 14 From 4PM to 9PM
ISOC Snocross Race Lake Geneva , Grand Geneva Resort & Spa WI Friday, March 16 From 3PM to 10PM Saturday, March 17 From 10AM to 10PM Sunday, March 18 From 9AM to 4PM
Comfort Suites Johnson Creek Conference Center, Johnson Creek WI Tuesday, March 20 From 4PM to 9PM
Central Wisconsin Expo Center, Wausau WI Wednesday, March 21 From 4PM to 9PM
DEMO EVENT ERX Motorsports, Elk River MN Saturday, March 24 From 9AM to 3PM Sunday, March 25 From 9AM to 3PM
Mayo Civic Center, Rochester MN Wednesday, March 28 From 1PM to 9PM