2020 Arctic Cat M 8000 Alpha One 154/3.00"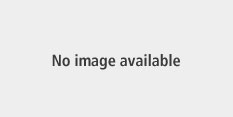 Year : 2020
Location : Big Bend, WI, US
Price : $ 12,999
Product Description
NEW , 1 YEAR WARRANTY ,

2020 Arctic Cat M 8000 Alpha One 154/3.00"Revolutionary Single-Beam Rear Suspension for Mountain Dominance


The patented single-beam rear suspension on ALPHA ONE always draws a crowd. And thats before it starts ruthlessly shedding snow to stay lightweight and effortlessly maneuver through any mountain run.
A ruthless mountain snowmobile with ALPHA ONE Single Beam Rear Suspension and an 8000-Series C-TEC2 engine.
Features may include:
ALPHA ONE Single-Beam Rear Suspension
Our single-beam rear suspension unlocks more maneuverability than any mountain snowmobile in history. Up here, there's only one alpha.
The Ascender Platform brings together an arsenal of innovations that deliver the highest level of backcountry performance and handling for every Arctic Cat Mountain Snowmobile.
Arctic Cat IFP Gas Shocks
Arctic Cat IFP coil-over shocks are engineered with a hard-anodized 1.5-in. aluminum body; 0.5- in. shaft; aluminum internal floating piston; and high-quality seals and ice scrapers.
8000-Series C-TEC2 Engine
Alpha One's 8000-series engine packs serious power into a highly maneuverable snowmobile.
Lightweight spindles and a precision-engineered suspension geometry let you maneuver through deep snow and anything else the mountain has in store.
Company Profile
Road Track and Trail
Contact Name Sales Department
Tel 262-662-1500
Fax 262-662-2009
Address W228 - S6932 Enterprise Drive
City Big Bend
State Wisconsin
Country United States
ZIP/Postal Code 53103