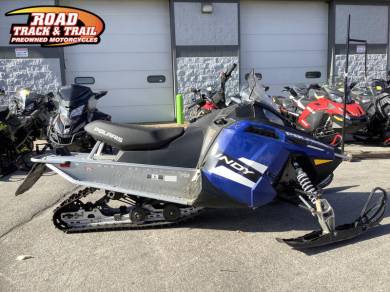 Year : 2016
Mileage : 4,562 Miles
Location : Big Bend, WI, US
Price : $ 3,499
Product Description
STUD, ELECTRIC START, REVERSE, RYDE FX SHOCKS, FAN COOLED RIDE, SHIPPING IS AVAILABLE

2016 Polaris 550 INDYLEGENDARY PERFORMANCE. SIMPLY FUN.


Features May Include:
The INDY is built on the proven PRO-RIDE Chassis that is 300% stiffer for precise, intuitive handling. The ideal choice for a nimble handling sled thats fun to ride.
Race-Proven Front Suspension
Lighter steering, sharper cornering. Developed in conjunction with the Polaris Racing program. Its performance and durability were proven in extensive on- and off-track testing.
INDY Coupled Rear Suspension
Legendary performance from the ride and handling experts. This proven design provides great ride quality in a conventional coupled design
Proven, dependable two-stroke engine with NiCaSil-lined cylinders provides trail cruising power in a lightweight package.
CVTech Powerbloc 50/Invance Clutching
All INDY models powered by the Polaris 550 fan-cooled engine use the new CVTech Powerbloc 50 drive clutch paired with the Invance driven clutch. This clutching delivers smooth engagement, enhanced low-speed drivability and quieter operation. These durable clutches have a maintenance-free design and are easy to tune while installed on the sled.
The 550 INDY is 50 lbs. lighter with the PRO-RIDE chassis.
A wider surface right where a rider plants for seated riding provides enhanced comfort during long days on the snow, and the seat design allows easy transition between seated and standing positions.
Handlebar & Steering Post Angle
INDY 550 design - 15 degree flatter steering post angle developed for sitdown and standup riding comfort and flexibility.
Image Gallery
Company Profile
Road Track and Trail
Contact Name Sales Department
Tel 262-662-1500
Fax 262-662-2009
Address W228 - S6932 Enterprise Drive
City Big Bend
State Wisconsin
Country United States
ZIP/Postal Code 53103