2020 Polaris 550 Indy 121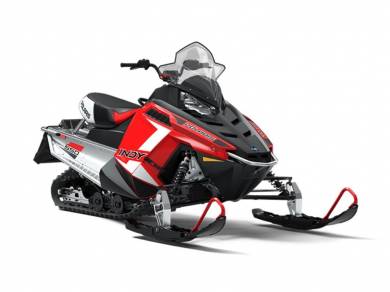 Year : 2020
Color : RED
Mileage : 6,323 Miles
Location : Big Bend, WI, US
Price : $ 5,999
Product Description
ELECTRIC START, REVERSE, FAN COOLED

2020 Polaris 550 Indy 121


Sport Trail Performance
The INDY 121 snowmobile is a great value for recreational trail riders looking for a fun ride with precise handling.
Features may include:
For over forty years, the INDY name has stood for performance across its broad lineup of trail sleds.
The INDY 121 is built on the PRO-RIDE chassis that is 300% stiffer for precise, intuitive handling. The ideal choice for a nimble handling sled that is fun to ride.
Race-Proven Front Suspension
Lighter steering, sharper cornering. Developed with the Polaris Racing Program, the performance and durability of the INDY 121 front suspension were proven in extensive on- and off-track testing.
The INDY 121 is purpose-built as a great value trail sled and is designed to deliver confidence that makes your day on the snow the best it can be.
The INDY 121 is available with the 550 Fan engine or 600 Cleanfire engine for reliable engine performance.
CVTech PowerBloc50 / Invance Clutching
All INDY models that feature the 500 Fan Engine use the CVTech PowerBloc50 drive clutch parried with the Invance driven clutch. This clutching delivers smooth engagement, enhanced low-speed drivability and quieter operation. These durable clutches have a maintenance-free design and are easy to tune while installed on the sled.
A day of riding is measured by miles and smiles. With comfortable seats, confidence-inspiring skis and integrated storage options - you'll be posting both all ride long.
The INDY 121 is 50 pounds lighter with the PRO-RIDE chassis.
A wider surface right where the rider sits provides enhanced comfort during long days on the snow, and the seat design allows easy transition between seated and standing positions.
Handlebar and Steering Post Angle
The INDY 121 design has a 15 degrees flatter steering post angle developed for sit-down and standup riding comfort and flexibility.
Great value for recreational trail riders looking for a fun ride with precise handling.
15 x 121 x .91 Shockwave Track
Race-Proven Front Suspension
Image Gallery
Company Profile
Road Track and Trail
Contact Name Sales Department
Tel 262-662-1500
Fax 262-662-2009
Address W228 - S6932 Enterprise Drive
City Big Bend
State Wisconsin
Country United States
ZIP/Postal Code 53103