International Snowmobile Safety Week 2018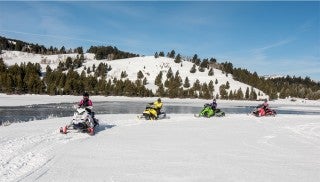 Our trails are starting to open and we're aching to stretch our legs and thumbs. For 2018, the International Snowmobile Manufacturers Association's (ISMA) International Snowmobile Safety Week spans January 20-28th, 2018.  ISMA offers some good advice that we should think about every time we ride so that we get home safe to those that love us, especially as we start our season when dangers and hazards are high.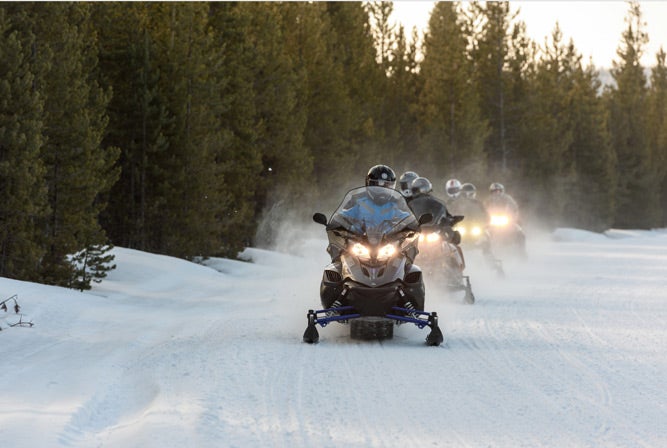 Here is what ISMA has to say about International Snowmobile Safety Week:
The snowmobile community is again holding the International Snowmobile Safety Week. This is the 25th year where the entire snowmobile community, including State and Provincial Snowmobile Associations, Visitors and Convention Bureaus, Chambers of Commerce, Snowmobile Clubs and local and state and provincial agencies join together to recognize the importance of safe, responsible snowmobiling. Many groups highlight safety week by holding various snowmobile safety training programs. All of the efforts concentrate the key position statements highlighted by the safety week efforts. Those key points include:
Snowmobiling and alcohol don't mix – Don't drink and ride.
Smart Riders are Safe Riders – Take a snowmobile safety training course.
When night riding slow down – Expect the unexpected.
Know before you go – Always check local ice conditions
Cross with Care
Know the risks and be prepared – Make every trip a round trip
One is the loneliest number – Never ride alone.
Ride safe, stay on the trail – Respect private property.
Snowmobiling is important to all local snowmobiling communities and therefore it is important to highlight that snowmobiling is a Fun Family Activity where we must keep safety as a top of mind awareness issue.
For more safety information, news and events, and many other resources from ISMA, please visit www.snowmobile.org.