Yamaha Viper Models Recalled Due to Fire Hazard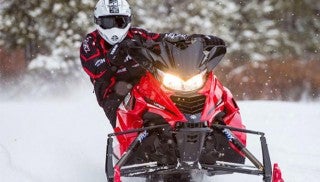 Yamaha recalls 2,520 units due to potential fuel joint leak
Yamaha, in cooperation with the Consumer Product Safety Commission, has recalled 2014-15 Yamaha Viper models due to a potential fire hazard.
According to the recall notice, a fuel hose joint can leak during operation. Four reports of fuel leakage have been documented. No injuries have been reported.
Approximately 2,520 units have been recalled. This recall involves model year 2014 SR Viper, SR Viper RTX SE, SR Viper LTX, SR Viper LTX SE, and SR Viper XTX, along with 2015 SR Viper LTX SE snowmobiles. They were sold in a variety of red, black, blue and white color combinations. The VIN number is stamped on the tunnel near the right side footrest. The letter E in the 10th position of the VIN number indicates that the unit was made in the 2014 model year, and a letter F in the 10th position indicates that the unit was made in the 2015 model year. The model number can be found on the lower left and right cowling just below the word "YAMAHA."
Consumers are being asked to stop using the recalled snowmobiles and contact their local Yamaha dealer to schedule a free repair.
Affected models were manufactured in the United States and sold at Yamaha snowmobile dealers nationwide from October 2013 through August 2014 for about $12,000 to $14,000.