Snowmobile.com Black Friday and Cyber Monday Deals (Updating)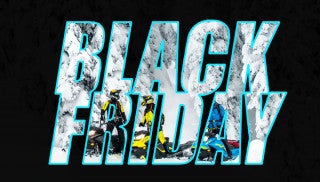 Deals on gear to keep you riding all winter long
When it comes to finding deals on snowmobile gear and accessories, Black Friday and Cyber Monday are awfully hard to beat. These are some of the busiest shopping days of the year and the snowmobile world is no exception. We've already found a great collection of deals and as we inch closer to the holiday season, we will be scouring the internet for the best Black Friday and Cyber Monday sales in existence.
What Black Friday and Cyber Monday Snowmobile Deals Are Available?
Black Friday and Cyber Monday snowmobile aren't terribly useful if all they offer are some oddball items you don't really need. Fortunately, every year we've been able to find sweet deals on helmets, goggles, jackets, bibs, shop tools, and other goodies we'd love to find under the tree on Christmas morning.
As new deals start to arrive, we will add more of them to the list below. For the time being, we've got a few to get you started so you can surprise your favorite snowmobiler this year.
Ratchet Straps – 37% Off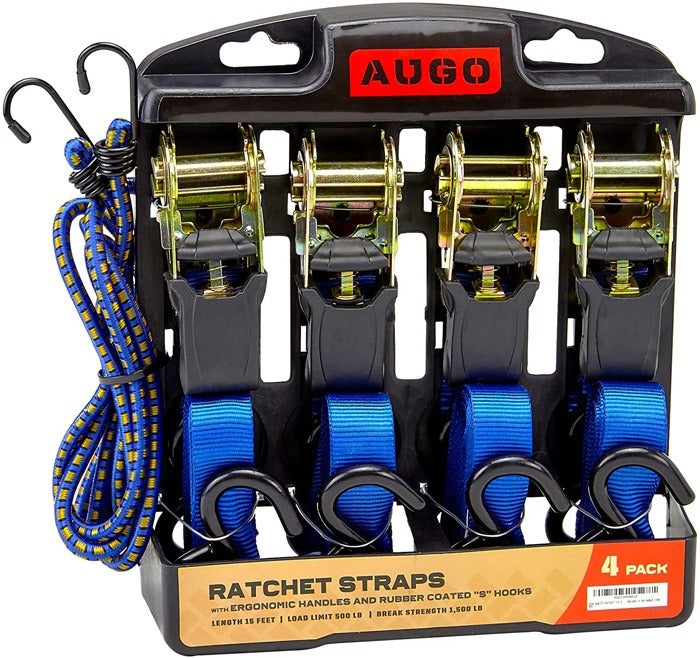 A good set of ratchet straps is essential for anybody who has to haul their snowmobile to the trails in their truck or trailer. These AUGO ratchet straps only $22 and have a 1500-pound break strength. The kit includes four 15-foot ratcheting straps with rubber-coated S hooks, and a pair of bungee cords.
Boot and Glove Dryer – 26% Off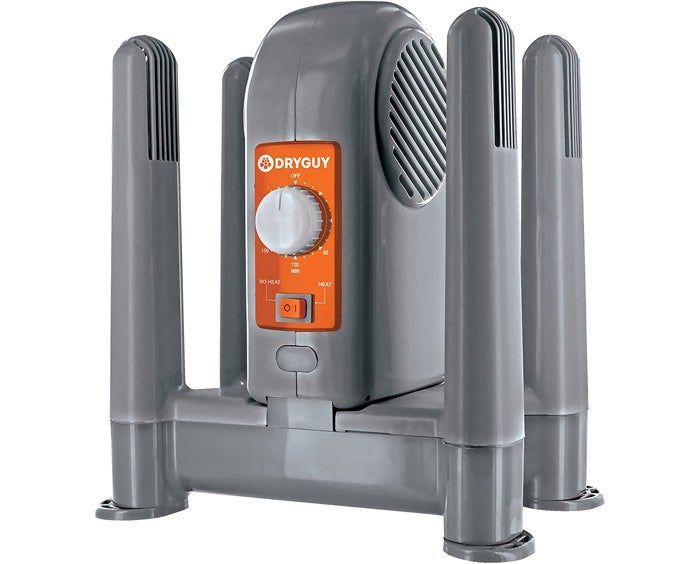 Snow and slush are bound to get your boots and gloves wet. Rather than praying they will dry by morning, why not invest in a boot and glove dryer to help get the job done faster. This system uses forced air and lets you use heat or no heat to dry your wet gear. Not only is this the easiest way to dry off your gear, but it will also help keep them from smelling like an old gym locker. That's a win-win.
Snowmobile Covers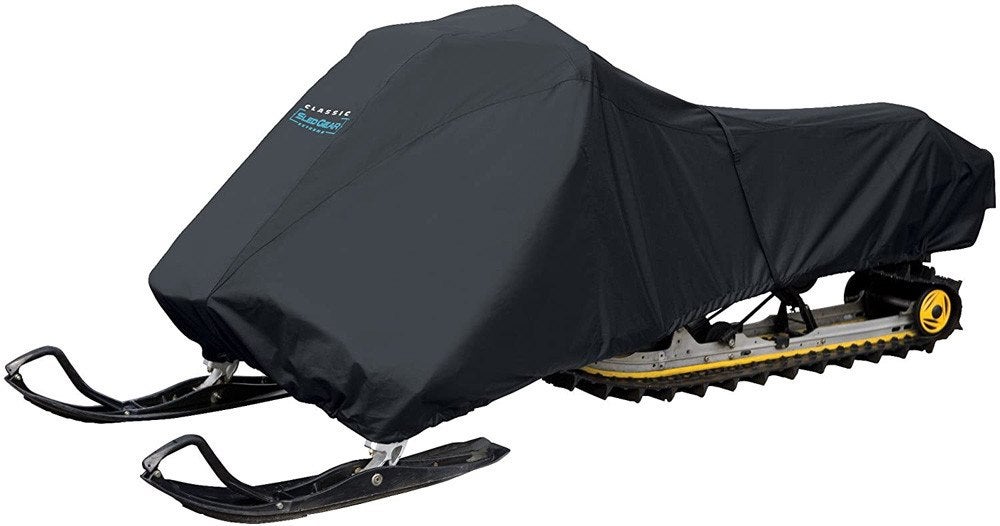 Covering up your snowmobile when you aren't riding it is a sure way to keep it looking good for years to come. But even more than looks, using a snowmobile cover can protect your sled from costly damage due to being exposed to the elements. It's a worthwhile investment to make and you can save some money right now with the following Black Friday deals.
31% Off Classic American Accessories SledGear Snowmobile Storage Cover
18% Off Coverifty Snowmobile Cover (with Amazon Prime membership)
comes with interchangeable skis (with or without wheels), control distance of 114 feet, top speed of 3.7 mph, and is more than $42 off MSRP right now.
Snowmobile Jackets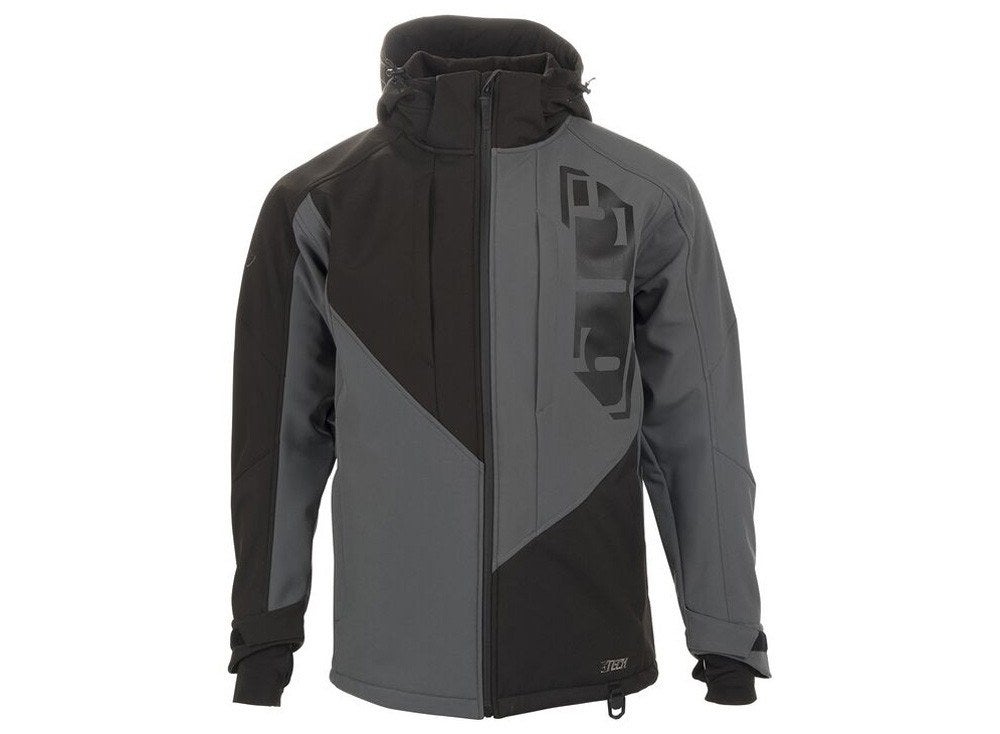 Beat the colt this winter with a new snowmobile jacket. From lightweight offerings for active riders or heavy, insulated jackets for trail riders who venture out in below-freezing temperatures, a quality snowmobile jacket can make your next ride a whole lot more pleasant.
30% Off 509 Tactical Elite Softshell Jacket
$51 Off Castle X Thrust G2 Men's Jacket
$27.50 Off FXR Women's Team RL Jacket
$41 Off FXR Men's CX Snowmobile Jacket
Heated Socks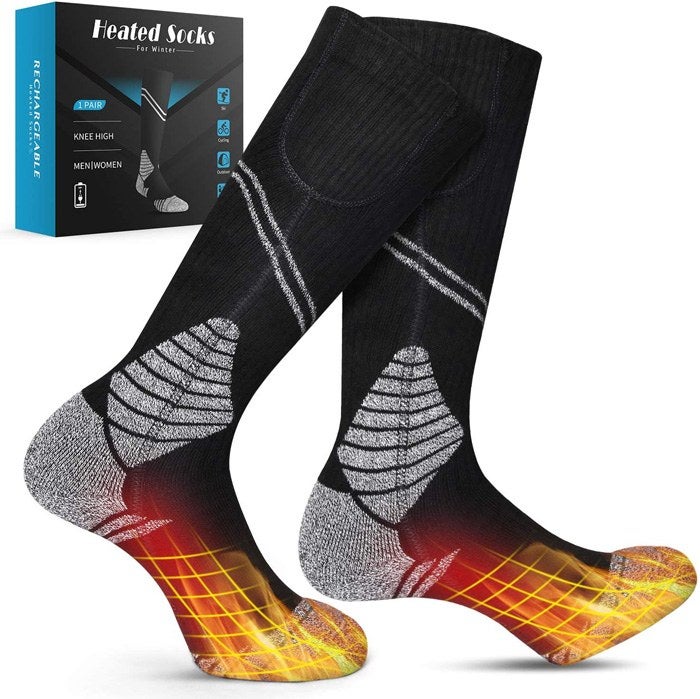 Cold toes something no snowmobiler likes to deal with. One simple and affordable way to fix that problem is with a pair of heated socks. We found several pairs of heated socks on sale this week for Black Friday and Cyber Monday. Check out the list below.
25% Off Mobile Warming Heated Premium BT Socks
25% Off IIZ Heated Socks with 3 Settings
17% Off WOOCHY Heated Socks with 3 Settings
We are committed to finding, researching, and recommending the best products. We earn commissions from purchases you make using the retail links in our product reviews. Learn more about how this works.