Best Snowmobile Pants to Keep the Cold Out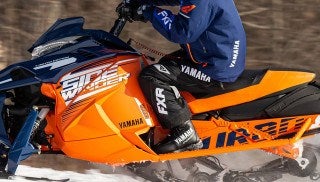 We take a look at our favorite snowmobile pants and bibs
Snowmobile pants are important. No one wants a cold rear end while out riding, and while it's great to warm up in front of a fire in the evening with some hot chocolate, there is nothing worse than having cold or wet pants while out with your friends on the trail. Choosing the right type of snowmobile bibs is important to ensure you have the best time while out riding, and to ensure you are focused and enjoying what you love to do.
Finding snowmobile pants that are water resistant and windproof, are thicker in composition, and well made are key to ensuring that you are warm throughout the day. Keep in mind, though, that you also want to consider the breathability and material your pants are made of. With so many to choose from, we've helped make the decision easy for you by suggesting our top 5 snowmobile pants to choose from.
KLIM Powerhawk Pant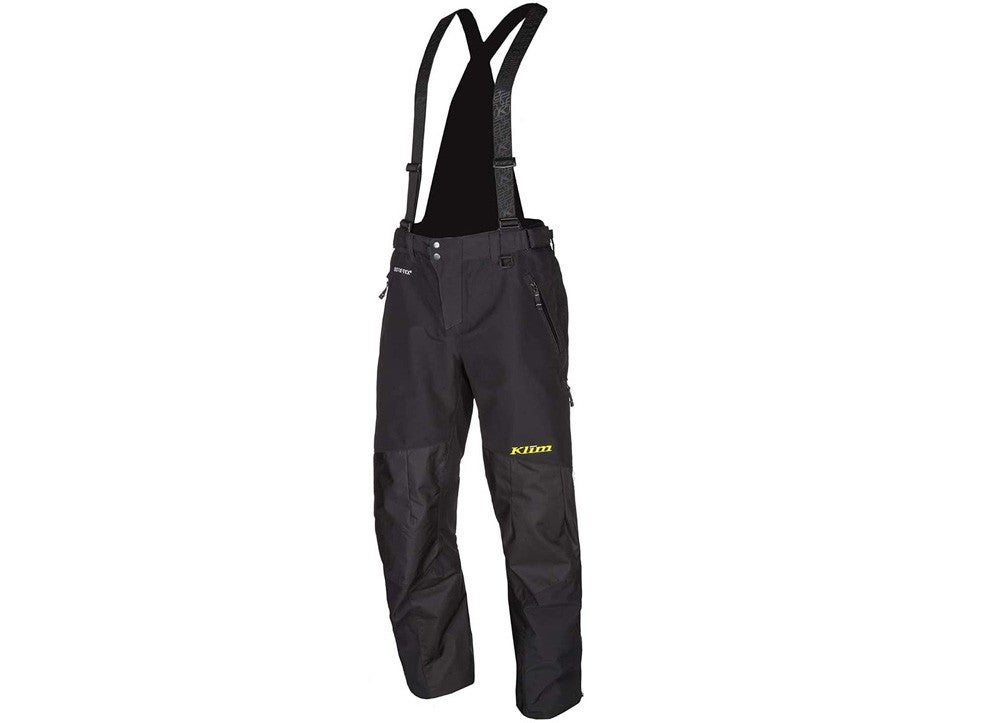 Available in black or gray, these high performance snowmobile pants are made for aggressive backcountry riders or racers who value lightweight and durable pants. Composed of Gore-Tex three layer shell technology, these pants are incredibly warm yet breathable, and offer several key features including water-resistant zippers, ventilation, and the ability to convert these bibs to pants.
Castle X Platform Snowmobile Bib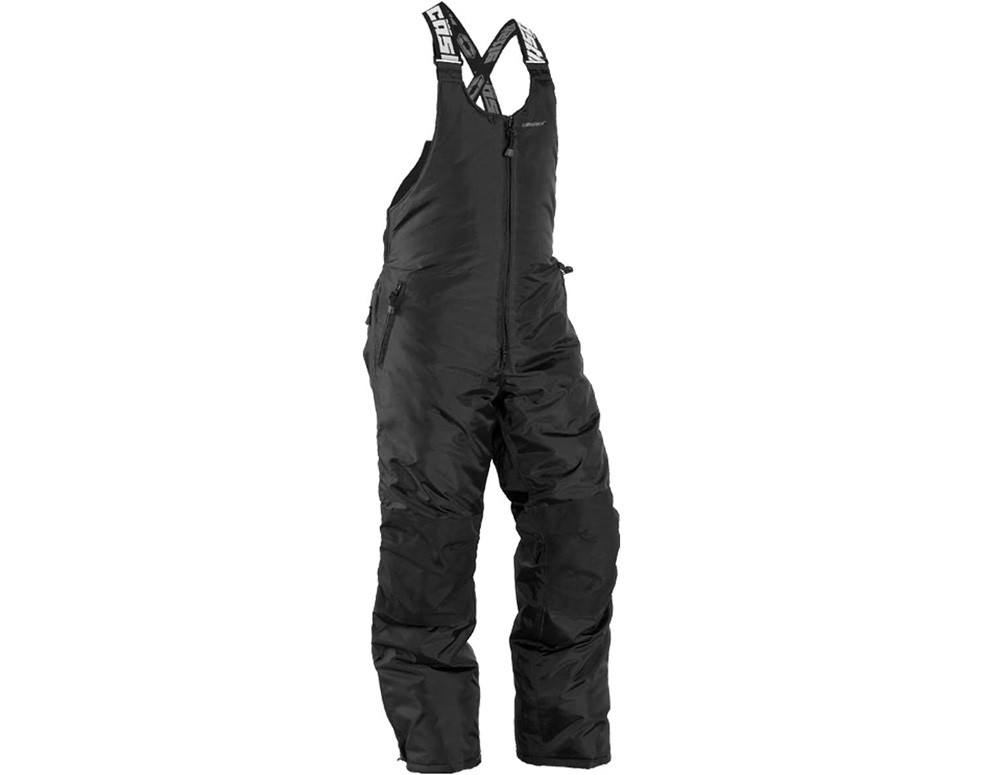 ColdShield quilted insulation (150g) is key to ensuring warmth while wearing these snowmobile bibs. The water resistant exterior is made of a 600D durable nylon shell with major seams sealed to ensure moisture doesn't get in. Add zippered pockets and seat and knee panels for additional strength and you're set to go riding!
FXR Team FX Pants F.A.S.T. Insulated HydrX Shell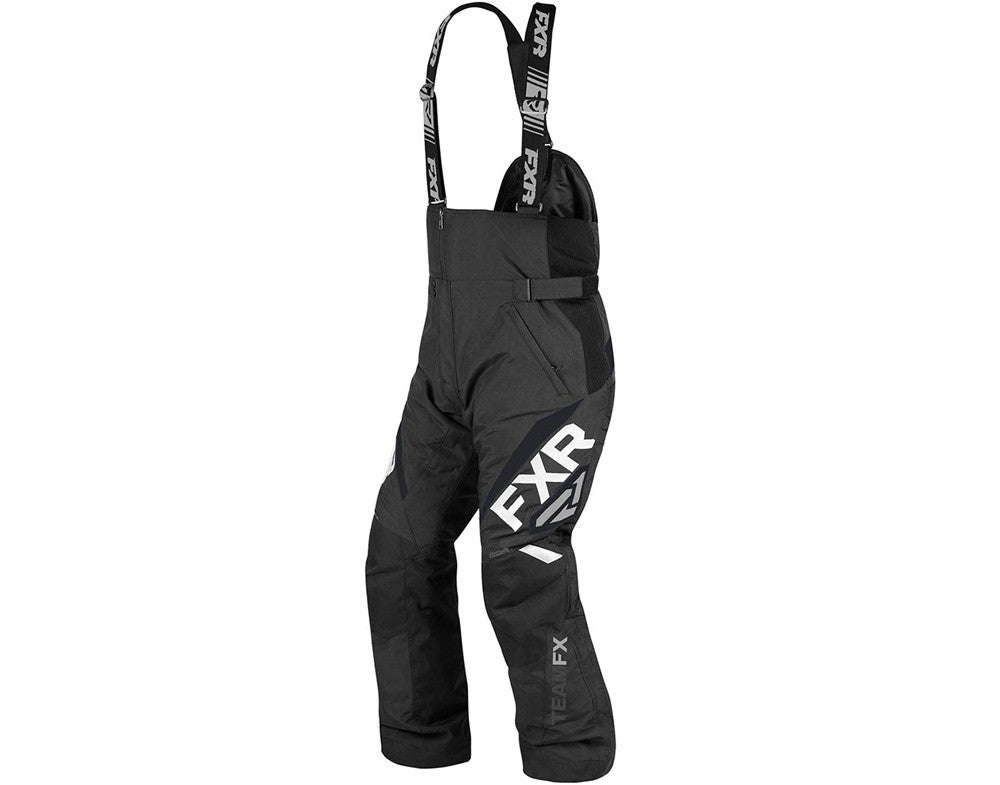 These men's snowmobile pants have been FXR's best selling pant for 10 years now, and there's a reason for that. The combination of the Thermal Dry active liner and Thermal Flex insulation (210g) contribute to the warmth of these pants, while the F.A.S.T. technology and Zonal Omni-Stretch inserts ensure the pants are durable and flexible and move with the rider. The exterior shell is made of a nylon/polyester and the lining offers a moisture wicking mesh lining to ensure body heat doesn't turn to moisture.
Castle X Fuel G7 Women's Snowmobile Pants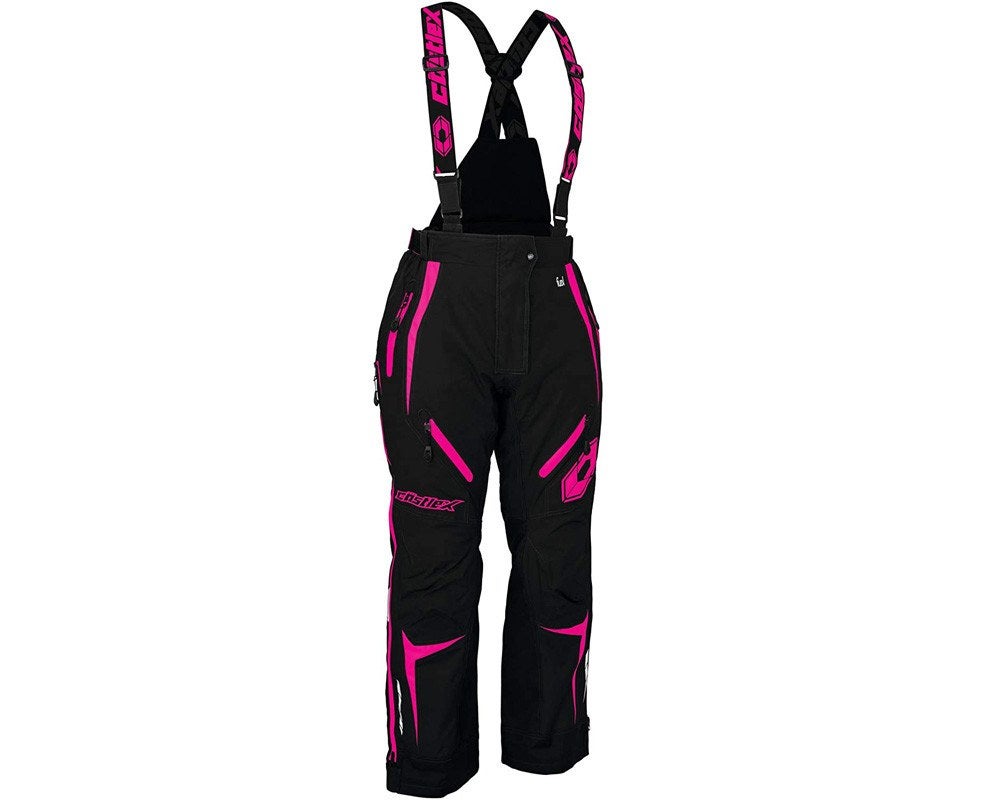 These women's snowmobile pants are made with 3M Thinsulate insulation (150g) and a durable polyester and nylon shell. The materials of these pants are waterproof, windproof and offer Ven-Tex 2.0 construction so they are built to last. All major seams are sealed to ensure moisture stays out while keeping you dry. Additional features include zippered pockets, padded knee panels and reflective materials making these the ultimate go-to snowmobile pant for women.
DSG Outerwear Women's Verge Warm Black Pants/Bib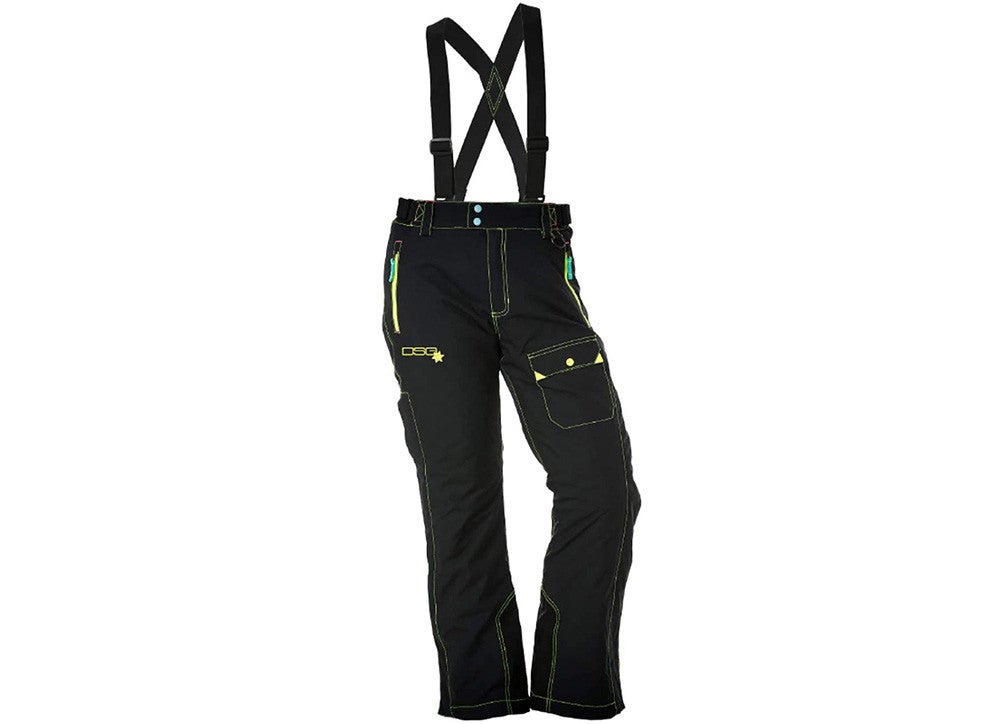 Divas Snow Gear (DSG) is snowmobile gear, made for women, by women. These pants feature a 3M Thinsulate Insulation (150g) and durable polyester and nylon shell. The DSG women's snowmobile pants are waterproof, windproof and breathable to ensure warmth and dryness while riding. They also have removable shoulder straps, padded knee panels, and sealed seams in addition to a few additional features making these a great snowmobile pant for women!
Are women's snowmobile pants better than unisex or men's fit?
The answer to this question really depends on your body type and what style you are after. Women's snowmobile pants are designed to fit women's bodies, taking into consideration hip width and curve factor. They also tend to have more size and length options, more colors, and additional features such as extra pockets. Ultimately, you need to wear what is most comfortable for you and your body type so we recommend trying pants on to ensure comfort and fit.
How do I know if snowmobile bibs will be warm enough?
Oftentimes, this really depends on the individual. Without getting into a science class on circulation, body weight, etc., what we will say is that there are always options even if you find yourself continually cold with even the best, thickest, and most expensive pair of pants. Consider wearing moisture-wicking under layers to ensure you are extra warm while snowmobiling, especially if you are the type of person who finds yourself cold or chilled.
Does thickness of snowmobile pants matter?
Sometimes, a thick pant doesn't necessarily mean it will be the warmest option. Pay attention to the material of the pant and whether it has additional features such as waterproofing, wind proofing and sealed seams. At the end of the day, keeping moisture out and allowing moisture from body heat to escape is key to keeping you warm, in addition to materials, construction and thickness of the pant.
We are committed to finding, researching, and recommending the best products. We earn commissions from purchases you make using the retail links in our product reviews. Learn more about how this works.