2018 Fur Trader Limited Edition RMK 800 + Video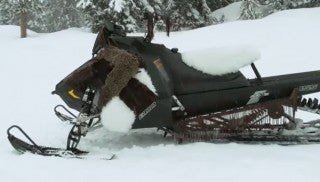 Are you man enough for fur?
If you're just not into all the bright and bold trim packages that Polaris has to offer these days, then this one might just be for you. Introducing the "Fur Trader" limited edition RMK that's posh enough for a Spice Girl.