Backcountry Snowbiking From a Helicopter + Video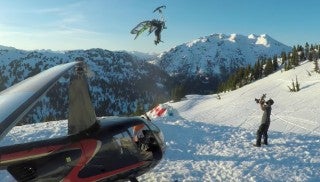 Where do you want to go? How about anywhere!
We certainly don't have the luxury of using a helicopter to access the backcountry, but oh the places we would go if we did! Check out this video of a group riding snow bikes in the backcountry from a helicopter.