Brett Turcotte @ Winter X + Video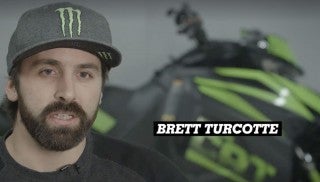 Brett Turcotte is ready for Winter X. The 3 time medalist has been preparing his Arctic Cats, practicing, and preparing himself.  In this Road to X-Games video Brett explains how this all came to be, and how following his Father around has helped lead him to where he is today.
Winter X Games Aspen is this week, January 25th – 28th.
For more athlete profiles and Winter X info visit: X Games Aspen