Daniel Bodin's Offseason Training Regime + Video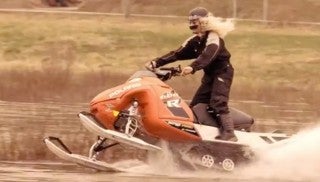 We're not sure what he's practicing for though...
Since snowmobiling is very much a seasonal sport, professional sled riders are left to find creative ways to pass the time and stay in shape during the dreaded offseason. Daniel Bodin looks to be keeping himself busy but we're not sure how much good this is doing him.